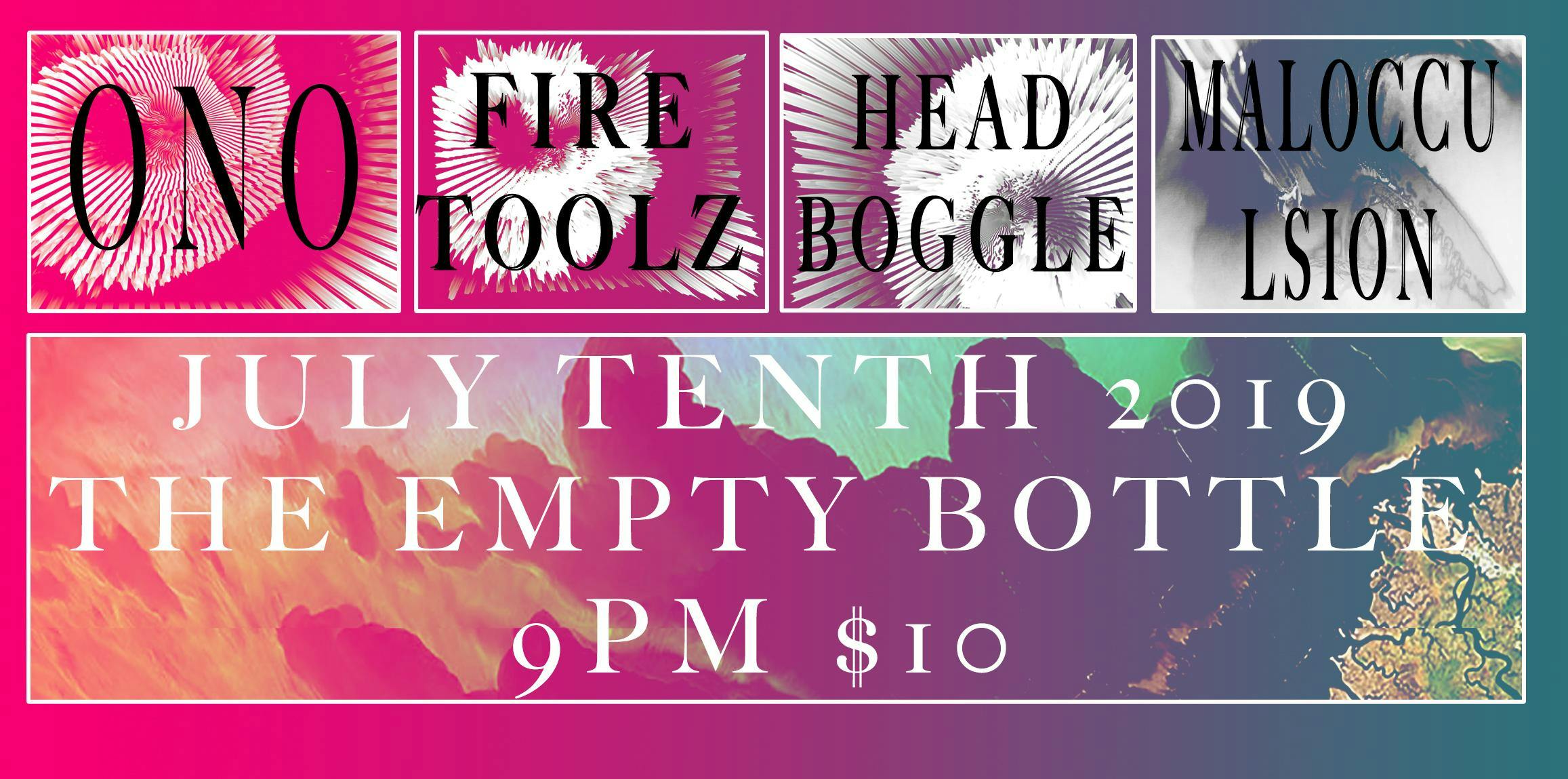 About this Event
$10 // 21+
----------
Underground Chicago punk heroes ONO are a legendary act that shows an ability to amaze and discombobulate even the most adventurous live music fan. They've remained outsiders in a sea of outsiders, and if you've seen 'em before you know what to expect: Sparse electronic beats, saxophone skronk, theatrical vocals and oddball bass riffs. 
Derek Gedalecia, a.k.a. HEADBOGGLE, has been performing electronic keyboard-based soundscapes for several years in the Bay Area in over a hundred local performances at venues ranging from GTK to YBCA. Incorporating lowbrow with highbrow art, music, and comedy, Head Boggle's intent is to fuse together a new ecstatic improvisational performance style with a carefully crafted musical underbelly.
ANGEL MARCLOID makes music under too many names to list, but her FIRE-TOOLZ moniker has come to host some of her most complex and expressive compositions to date. Sculpted from warped signifiers hyperlinked from a litany of genres including electro-industrial, jazz fusion, black metal, vaporwave, and noise improv, FIRE-TOOLZ's music takes on its own chimeric character both reminiscent in the hyper-specificity of its mangled tropes and alien in its tightly structured composite. 
MALOCCULSION is a sound, visual, and performance artist currently based in Oakland, CA, exploring relationships of sound, the body and the exterior space in which they exist, psychosis, mortality, the prison system and the omnipresent entropic trap door of life. MALOCCULSION also performs in multimedia performance projects Coral Remains (fka Styrofoam Sanchez) and False/None, synths in Cyborg Eye and OSC, and curates the Ratskin Records imprint (Since 2005) and is a curator In residence at Pro Arts in Oakland, CA. Malocculsion has LP and CD releases forthcoming on Love Earth Music, and Ratskin.