Description
Common Slaves Spring Conference: Only Two Religions: Understanding All the Worship in the World
Saturday, April 27, 2019
Romans 1:25…because they exchanged the truth about God for a lie and worshiped and served the creature rather than the Creator, who is blessed forever! Amen.
Location: Lifespring Church, 30 Hallett Ave, Crosby, MN (www.visitlifespring.com)
Date: Saturday, April 27, 2019 (8:30 a.m.-4:30 p.m.)
Who: Adults and young people
Cost: None! (Free-will donations will be received at the door to offset the costs. Additionally, if you would like to help financially sponsor the conference, please visit www.visitlifespring.com for giving and contact info)
Do I still need to register? Yes. Please, please, please pre-register at wwww.eventbrite.com (search Only Two Religions)
Conference sponsor: The Common Slaves Fellowship www.commonslaves.com
Why this Conference? How do we understand this "brave new world" of the West? How do we navigate the new religions of post-modern sexuality, Paganism, Intersexuality and Pluralism? How do we walk the wise path of life living in our increasingly secular and pagan culture; with all their loud sirens, beckoning us towards the Worship-of-Self to the path of destruction? What are the dangers facing Christians, both as individuals and as the church today?
Where is our confidence? God has given us the truth, through His revealed Word, which is sufficient to make us wise for salvation and all of life (Proverbs 3:16-17, II Timothy 3:15, Romans 12:1-2) What must we believe? How does Scripture lead and guide us to think, live, discern, worship and share the good news of the Gospel?
Speakers: Peter Jones and Ardel Caneday are seasoned professors, authors and churchmen who are also long-time friends and collaborators in speaking and writing about issues related to the Gospel, apologetics, engaging cultural issues with critical thinking, and warning of the encroaching paganism in the church today.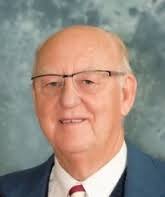 Dr. Peter Jones, a former childhood friend of John Lennon, served as Professor at Westminster Seminary, CA, (1991-2002), and is the director of TruthXchange, a ministry which equips and empowers churches to communicate the gospel effectively and lovingly to a culture that has lost the crucial distinction between worshiping creation and worshiping the Triune Creator and Redeemer www.truthxchange.com
Dr. Jones is ordained in the Presbyterian Church of America (PCA). His books include The Gnostic Empire Strikes Back (1992), Spirit Wars (1997), Gospel Truth/Pagan Lies (1999), Capturing the Pagan Mind (2003), Cracking DaVinci's Code (2004, co-author, James Garlow), Stolen Identity (2006), The God of Sex (2006), One or Two: Seeing a World of Difference (2010) and The Other Worldview (2015)

Dr Ardel B. Caneday is professor of New Testament and Greek at Northwestern and a member of Bethlehem Baptist Church. He is the author of many articles and several books, including The race set before us: a Biblical Theology of Endurance and Assurance, co-authored with Tom Schreiner
Joshua Gielow serves as executive assistant to Dr. Peter Jones and truthXchange, Joshua has served several local churches as youth pastor or in outreach ministries. He has experience as a street preacher as well. He has worked full-time for truthXchange since 2011. His duties are many and varied: podcasts, finances, phone calls, travel, and a host of other duties.
We encourage you to view this as an opportunity to invite others, especially young people.
Conference Schedule
8:30 Welcome and singing
9:00 Session 1--Peter Jones: Only Two Religions: An Issue of Worship
9:45 Break
10:00 Session 2--Peter Jones: The God of Sex
10:40 Session 3--Joshua Gielow: Effeminacy and Androgeny: Revoice an the normalizing of Confusion
11:30 Lunch
1:00 Singing
1:15 Session 4--Ardel Caneday The High-jacking of Forgiveness in a Therapeutic/Marxist Age
2:00 Break
2:30 Session 5--Peter Jones Holy Bodies, Transformed Minds
3:30 Q&A with Joshua Gielow, executive assistant with Truthxchange.
*Books by Dr. Jones will be available for sale at the Conference.
*Our bi-annual free book exchange will again be part of this conference. Please bring and return with some Biblical/Theological titles, which are both sound and good.