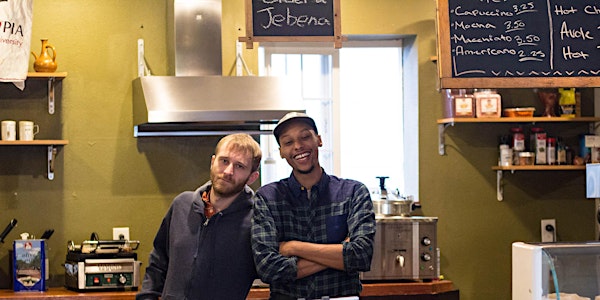 Only in Seattle Initiative Public Meeting -- 2019 Request for Applications
Location
Beacon Hill Branch - The Seattle Public Library
2821 Beacon Avenue South
Seattle, WA 98144
Description
The Office of Economic Development's Only in Seattle Initiative strives to build an equitable and vibrant city by fostering neighborhood business districts that are centers of local commerce, community, and culture. With seed funding and expertise, the Initiative supports local businesses, building owners, and residents to unite around a common vision for their district and work together to achieve it. From business coaching, community festivals, and litter cleanup, to murals, outreach and real estate development, Seattle's business districts have used Only in Seattle to tackle tough issues, attract new investment and care for their communities. Learn more about the Only in Seattle Initiative.
PUBLIC INFORMATION SESSION
Wednesday, 9/26 at 3:30 pm at the Beacon Hill Library (5813, 2821 Beacon Ave S, Seattle, WA 98144)
Attend the upcoming public information session hosted by the Only in Seattle team to learn more about the 2019 RFA. In addition, your fellow business district managers will share past examples of successful grant applications and projects. OIS staff will be on hand to present a general overview of the program and details about this year's application, as well as answer any questions. The event will be held at the Beacon Hill Library at 3:30 pm. Register today!
APPLICATION TIMELINE
September 17, 2018, 9:00 am: Request for Applications and Program Description released
September 26, 2018, 3:30 – 5:00 pm: Information Session, Register today!
September 17 – October 29:

OIS staff are available for questions and support.

Contact our team

to schedule an appointment in your community today!



October 29, 2018, 5:00 pm: Application deadline
November 5, 6, 7, 9, 2018:

Presentations to

Only in Seattle

Review Committee.

Visit the Doodle Poll to s

elect preferred dates/times

for your district to present.

December 2018: Notification of funding decisions
Start your application by visiting Only in Seattle Grants to apply.
Questions? Contact:
Mikel Davila, OED's Business Districts Advocate
mikel.davila@seattle.gov
206.386.9748
The Beacon Hill Library is accessible METRO RT 36, 60, 107 and via the Beacon Hill Light Rail station. Free parking is available in the Library parking lot behind the building and there is free 2 hour on-street parking.