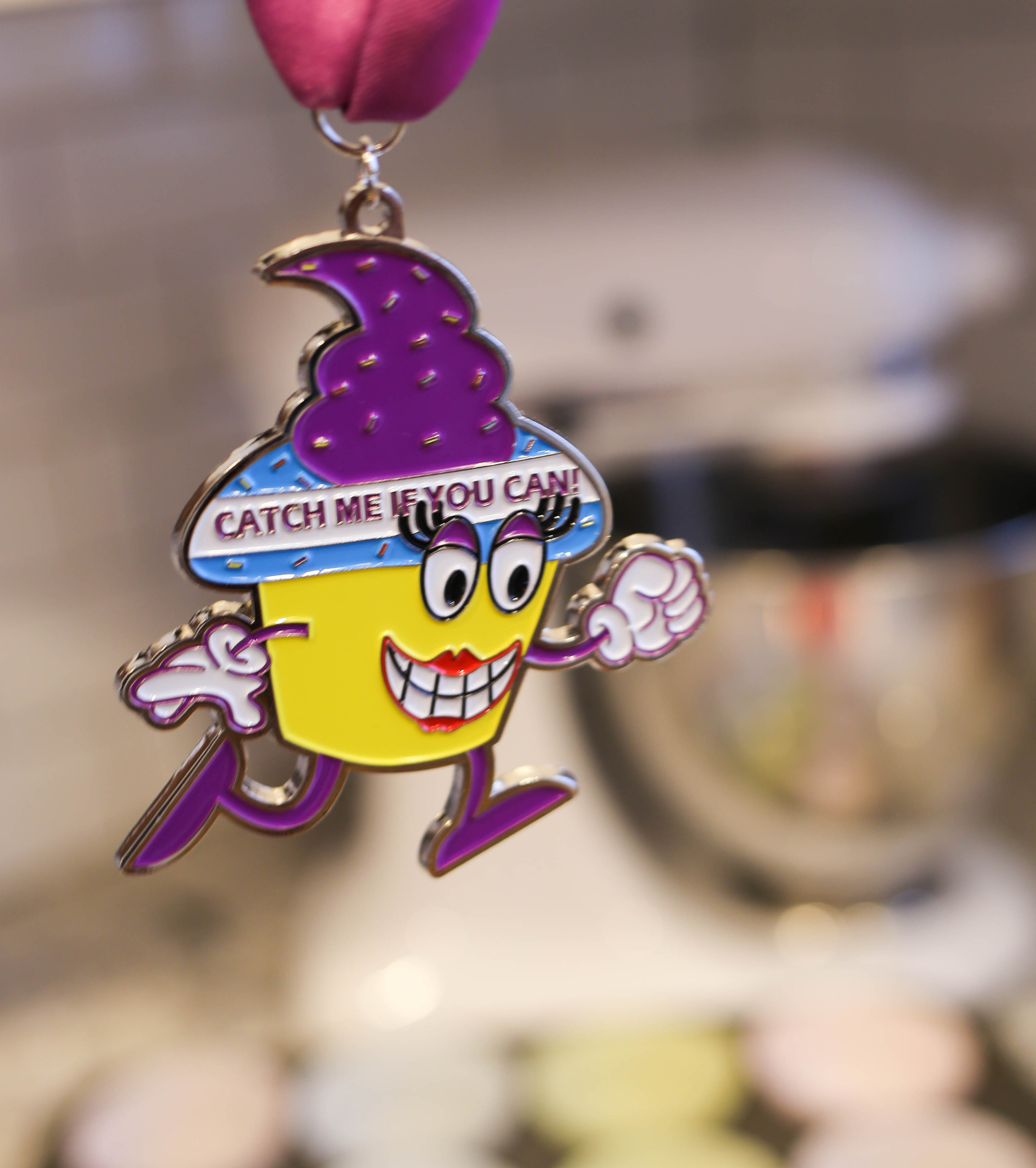 Okay People! Who here loves CUPCAKES? We do! You can complete your race anytime in 2018!
THESE ARE LEFTOVER MEDALS FROM OUR 2016 RACE, SO THEY SAY 2016 ON THEM! We just have a limited amount left!
Cupcake Day is celebrated in December and this is our third annual Cupcake Day race!
What: This is a virtual 5K, 10K, 13.1. You chooose which distance you want to do . You complete your race on your own and submit your time to us. Then we ship your medal directly to you.
When: Complete your race any time during 2018.

*Medals will ship out within 2 to 5 days of signing up.
Where: You choose the course and you time yourself (you'll report your finishing time to us).
Why: Because we love Cupcakes!

COST: $17, NOW ONLY $7.00, which includes your medal, official bib and shipping.
WHAT IS A VIRTUAL RACE? A virtual race is a race that can be run (or walked) from any location you choose. You can run, jog, or walk on the road, on the trail, on the treadmill, at the gym or on the track (or even at another race). You get to run your own race, at your own pace, and time it yourself. Run on your own, or with friends! And your medal will be shipped directly to you. Complete a virtual 5K, 10K, half marathon and more!