Description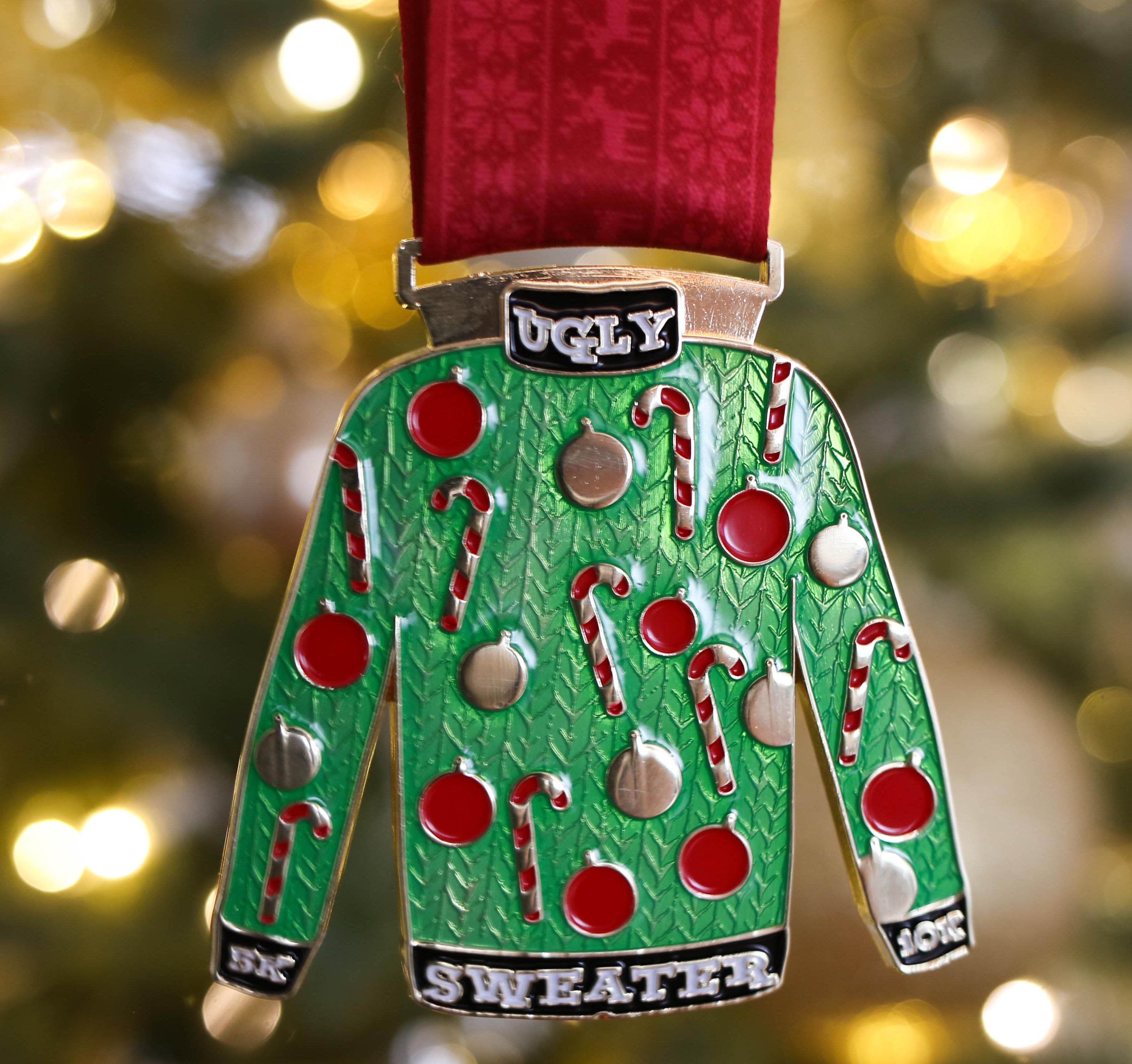 *WE HAVE A LIMITED NUMBER OF MEDALS AVAILABLE FROM OUR 2016 UGLY SWEATER RACE LAST DECEMBER! SIGN UP NOW FOR ONLY $5 AND COMPLETE YOUR RACE ANYTIME BEFORE DECEMBER 31, 2017!
National Ugly Sweater Day is December 17, 2016 and we wanted to celebrate with an Ugly Sweater 5K and 10K! This year's charity will be FEED MY STARVING CHILDREN. Last year we raised $9,100 for them. We hope to double that in 2016! Follow us on Facebook!
When: Complete your race any time before October 31, 2017!
Where: You choose the course and you time yourself (you'll report your finishing time to us).
Why: Because we want as many people as we can get to virtually run (or walk) a 5K or 10K and then go out and get in the holiday season! We will be donating a portion of each registration fee (at least 20% of each registration) to FEED MY STARVING CHILDREN.
Cost: $22. NOW ONLY $5.00! Includes custom medal and bib that will be shipped directly to you. Plus, at least 20% of every entry will be donated to Feed My Starving Children (typically about $5). *We are in no way affiliated with this charity, we like to choose a different charity for each of our races and are happy to raise funds for them. Medals will ship within 2 to 5 days of signing up!