Description

Join Kiran Gaind, modern parent coach and founder of The Connected Family, for an entertaining, well-researched, and practical class for parents who want to support the best achievements in their kids while ensuring their wellbeing and happiness in a high-pressure environment.
Kiran will share her 4-pillar method, to help you identify which priorities to focus on and develop immediately usable parenting skills that you can begin honing as soon as you leave class. Learn about neuroscience and child development, explore through role play, gain new communication tools and troubleshoot implementing them. We will also discuss parenting realities as they relate to the pressure and stress our children face, in order to build collaborative community, sharpen understanding, and improve parent-child relationships.
Registration closes 1 hour before the workshop. The link for this workshop will be emailed at that time.
** For best experience, please ensure you are on a device with video capabilities. If you are using a smartphone or tablet, please download the Zoom app for this workshop.**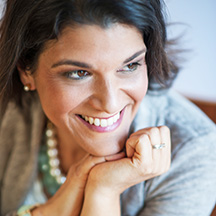 About the Instructor:
Kiran Gaind is a mother of two young girls growing up in Palo Alto. She's experienced all the emotions modern parents understand, from isolation and overwhelm to the most exquisite tenderness and joy.
Prior to motherhood, Kiran was a teacher leader in the Gates Foundation's small school redesign of San Francisco's Mission High School, which was supported by Stanford University's School Redesign Network. She was hired as a project manager in Austin's Office of Redesign, implementing a Gates Foundation-funded and Stanford-supported redesign of all 14 of Austin's high schools. Kiran went on to achieve breakthrough results as a school turnaround coach for urban elementary principals in San Jose, CA, as a consultant with Partners in School Innovation.
Kiran certified as an integral life/leadership coach at New Ventures West and trained in Parenting by Connection with Hand in Hand Parenting. Today, she offers skilled support to fellow modern parents making their own transformations.
[For Parents of Pre-Teens & Teenagers]