Description
Learn how to bring objects to life through creative still life photography.
Dina Belenko crafts magical still life photos with everyday materials—and now she wants to share her skills with you.
With the right techniques, helpful feedback, and a pinch of creativity, still life photography is something you can do no matter what level you're at—and no matter what materials you have access to.
Join Dina and photographers around the world for our newest online 500px Educational Quest. Experiment and have fun creating your own still life photos!
Learning online doesn't have to be a lonely, one way experience. Unlike other digital workshops, you'll have the chance to ask questions, get honest and reliable feedback on your work, and connect with other photographers like you—all in a supportive online community.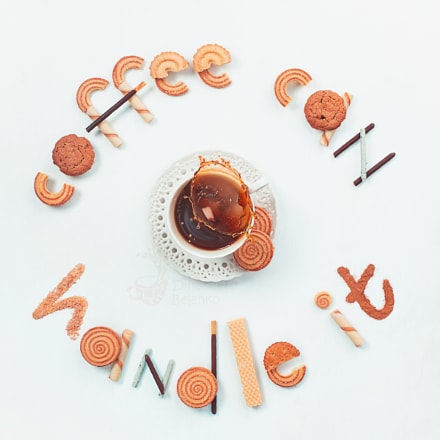 For $75, you'll get…
Tips on how to create stunning, professional still life images

Access to discussions on composition, technical tips, post-production editing, styling, and more

Feedback on your work

A chance to connect directly with photographers and have your questions answered

A 1-year Awesome membership to 500px so you can continue your journey to becoming a better photographer

Access to future online workshops
Here's how it works:
Register for the Workshop and you'll receive Dina's latest tutorial—"Baking Time"— where you'll learn step-by-step how to use the food in your kitchen to take still life photos with beautiful typography.

Each day will have a theme to inspire discussion in an online 500px group. Join Dina and other photographers to discuss everything from composition to lighting to post production. Or learn from other people's questions and comments.

Share your photos with other participants in the online group. Get feedback from photographers on your work, share your tips, and get inspiration from others' photos.
Plus—submit your best image by the end of the workshop for a chance to win a prize and get featured on ISO!
Meet the photographer
Dina Belenko is an inventive still life photographer who went from taking photos as a hobby to doing it as a professional. Named August 2016 FStoppers photographer of the month, her photos are also some of the top-selling images on the 500px Marketplace. She uses skillful lighting, vibrant colours, and everyday objects to create magical photos. Check out Dina's work on 500px and Instagram.
FAQ
Do I have to be available all day for all 4 days to participate?


Absolutely not! The experience is designed so you can participate as much or as little as you'd like. You can post your photos and comment whenever works for you. Also, all of the content will be available after the Educational Quest ends—so you can always go back and refer to it later.
Where is this event happening?


Online. No matter where in the world you are, you can participate.
What skill level do I need to have?
Photographers of all skill levels are welcome. Whether you take photos with a Leica or a mobile phone, we want you to join in.
How much do I have to participate and contribute?
As much or as little as you'd like. We encourage all photographers to share photos and provide feedback, but this is a fun experience—there are no tests, assignments, or requirements!
Do I need to take new photos for this Educational Quest?


We'll send you the "Baking Time" tutorial you can use for inspiration, but if you have similar still life photos you've already taken, feel free to share those.
How much does it cost?
For $75 USD, you'll get to participate in this Educational Quest—and you'll also receive a 1-year Awesome membership to 500px to continue your journey to becoming a better photographer.
An Awesome membership helps you get the most out of 500px with advanced statistics on your photos, a personalized portfolio, and more. You'll also have access to future Educational Quests with top 500px influencers.