About this Event
Have you ever dreamed of taking the TEDx stage?
Do you know how to bring the story buried inside you, find the courage to raise your voice and share it with the world through the TEDx platform?
Are you aware of the lack of representation of women of color giving TEDx talks?
If you are interested in finding the answers to these questions and read y to get out of your comfort zones and take the TEDx stage in 2020, this workshop is for you!
Identifying the lack of representation of Pakistani Women in the TEDx world, PWiC brings an online workshop for you that can help you muster the courage to bring your unique story to surface and share it to inspire and impact the global space!
Our speaker Sonali Fiske has generously offered this workshop for PWiC.
NOTE: Meeting link will shared 24 hrs before the session with the registered audience
Workshop Outline
Overarching theme of missing voices in leadership today
What is TED and/or TEDx?
The 7 components for creating your talk
Writing Prompts: Stream of Consciousness writing exercise
5 Essential Steps to Becoming a TEDx Speaker
How to take responsibility for as an influential speaker
How do know if you're ready for the TEDx stage
Next Steps for Getting You On to the TEDx Stage
Developing your online presence
Finding the right event for you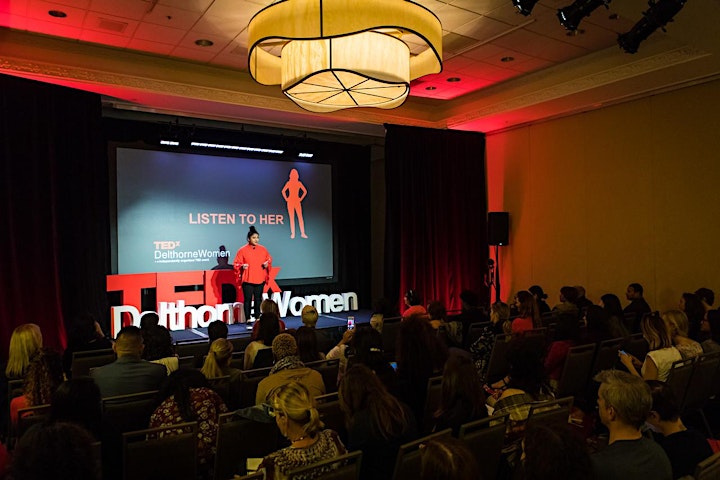 About Sonali Fiske
Sonali Fiske (she/her) is a Sri Lankan-American women's leadership consultant to black indigenous, women of color, a TEDx Speaker, radio host, and founder of Pick Your Platform & Raise Your Voice.
Her work centers the often suppressed, sidelined and marginalized stories of those still considered on the fringes of society. Her recent online masterclass on "Dismantling White Dominance in Women's Entrepreneurship" went viral, and centered the stories and lived experiences of women of color who are countering the current narrative in leadership, influence and social justice.
On her talk show, Revolutionary Voices," Her jam is confronting uneasy issues like colonization, tokenism, white supremacy and cultural appropriation, and more — to help reimagine the narrative and dismantle the systems of oppression people of color live and work in everyday. Sonali is also currently a council member of the International Council of Interfaith & Indigenous Women.
You can find out more about her work at: www.sonalifiske.com.