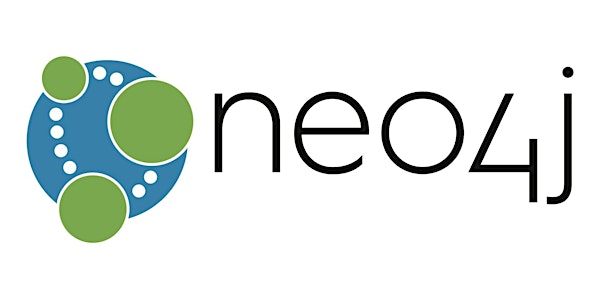 Online - Workshop Italiano Neo4j Graph Data Science
In questa sessione vedremo come combinare Neo4j graph database e il linguaggio di query Cypher con lo stack di data science.
About this event
Language: Italian
Neo4j Graph Data Science
Secondo Gartner l'adozione di graph processing e graph databases crescerà del 100% ogni anno fino al 2022 per accelerare continuamente la preparazione dei dati, abilitare servizi di advanced analytics, rendere più performanti i modelli predittivi e ottenere gli insight decisivi per la crescita del proprio business.
Graph Data Science è l'insieme di tecnologie di machine learning e analisi dei dati basata su strutture dati a grafo. E' la "scienza dei dati connessa", che sfrutta le relazioni e la topologia dei dati connessi per alimentare applicazioni di intelligenza artificiale e fare previsioni migliori e più accurate.
Neo4j Graph Data Science utilizza flussi di lavoro multidisciplinari: analisi statistica, graph algorithms, tecniche di machine learning e query espressive in Cypher per interrogare il grafo e trovare modelli locali.
In questa sessione vedremo come combinare Neo4j graph database e il linguaggio di query Cypher con lo stack di data science.
Vedremo come eseguire l'analisi dei dati in chiave esplorativa e trovare insight sui set di dati utilizzando il pacchetto di algoritmi di Neo4j, Neo4j Graph Data Science Library, attraverso esercitazioni pratiche.
La sessione è un'opportunità entusiasmante per Data Scientist e Data Analyst Business di scoprire le opportunità offerte dalla graph data science e nello specifico il pacchetto di Neo4j.
Per partecipare è richiesta la conoscenza di Neo4j Graph Database e del linguaggio Cypher.
Il webinar sarà tenuto da Alberto De Lazzari, Chief Data Scientist Di Larus, esperto di graph machine learning e reti neurali, con una lunga esperienza nello sviluppo di progetti di machine learning.
Larus, primo partner italiano di Neo4j e pionera nell'adozione di graph machine learning per lo sviluppo di business applications, collabora con alcune Università Italiane, tra cui quella dell'Aquila su progetti di ricerca innovativi volti a fare conoscere e diffondere l'utilizzo di queste tecnologie per lo sviluppo di applicazioni di AI in ambito finanziario, nella ricerca medica e farmacologica ed in ambito produttivo.
Per il webinar utilizzeremo Hangouts Meet.
Suggeriamo di prendere visione e accettare le privacy policy per l'utilizzo dello strumento.
Dopo la registrazione, comunicheremo il link cui accedere per la partecipazione.
Where can I contact the organizer with any questions?
For any questions about the event, e-mail emeaevents@neo4j.com