About this Event
Licht.Pfad announces a new TouchDesigner workshop for DJs, Musicians and Visual artists who want to stream AV content with brilliant visual quality using the power of TouchDesigner .
Program:
Part I - Hardware / Software setup
NDI / SPOUT
Using the DSLR Camera as a Source
Using Smartphone as a Source
Setting up hardware connections
Latency
Audio routing
Part II - OBS Studio:
Streaming setup using OBS Studio
Connection setup:
Youtube
Facebook
Restream.io
Layout
Sound Setup
Recording
Part III - Setup the streaming system in TouchDesigner
Connecting TouchDesigner to OBS
Setting up cameras
System architecture
Color Correction
Layout
EFFECTS
Control UI
Controlling TouchDesigner from Ableton
Trailer 1:
If you have not enough TouchDesigner experience, we offer you our Basic Videocourses downloable directly now for the reduced price, which you can learn yourself before the streaming workshop starts.
TouchDesigner 101: Extreme Basic:
€130.00 instead of €165.00
11 hours of video recordings .
Full program:
https://lichtpfad.selz.com/item/touchdesigner-extreme-basic-course
TouchDesigner 102: Extreme Basic II
€130.00 instead of €165.00
11,5 hours of video recordings .
Full program:
https://lichtpfad.selz.com/item/touchdesigner-extreme-basic-course-2
TouchDesigner 101 + 102:
€245.00 instead of €330.00
22,5 Hours of Videolessons
Trailer 2: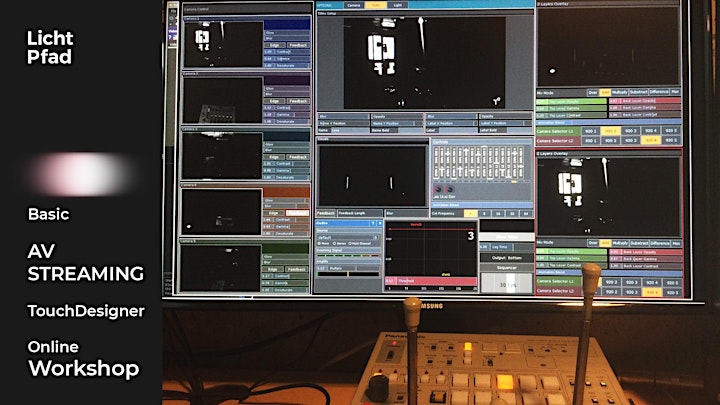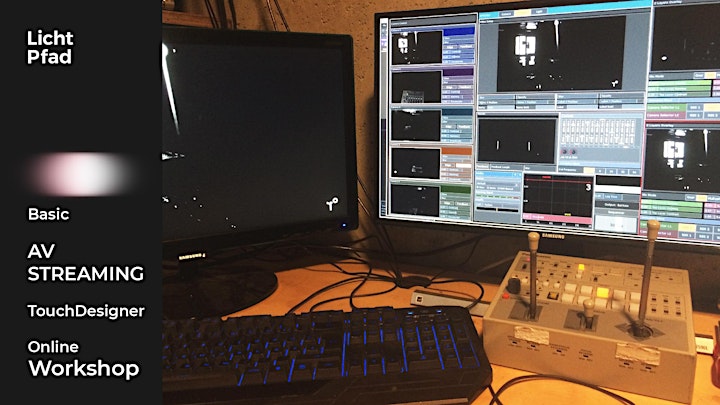 Streaming System for Studio R
Berlin based music Radio with realtime visuals
Studio R is closed now but you can check the compexity and queality of their product at Vimeo Archive:
https://vimeo.com/studiortv2nd
https://vimeo.com/user18485515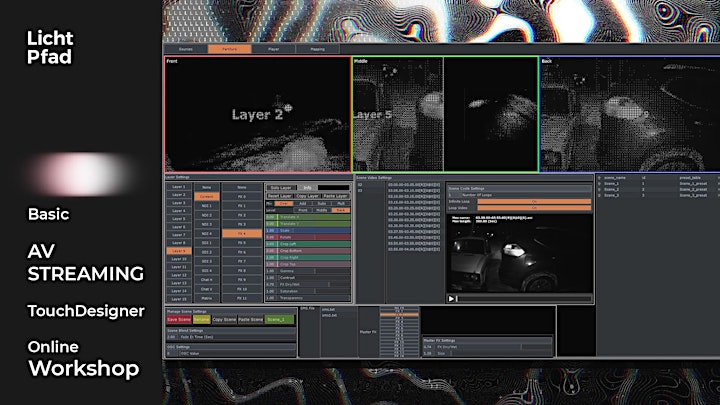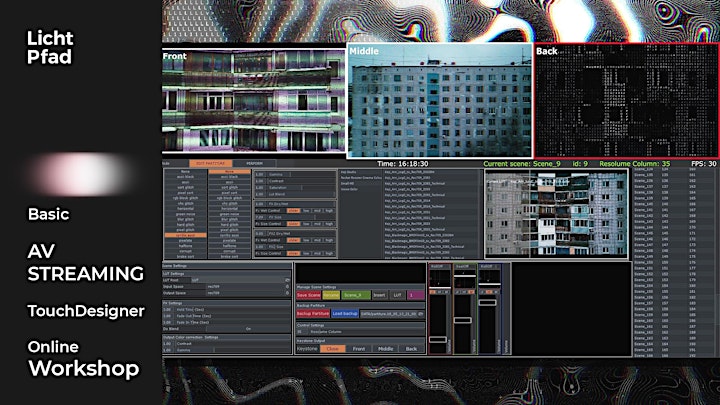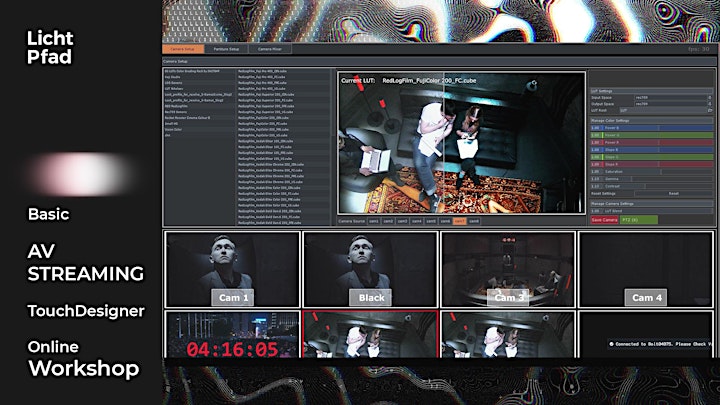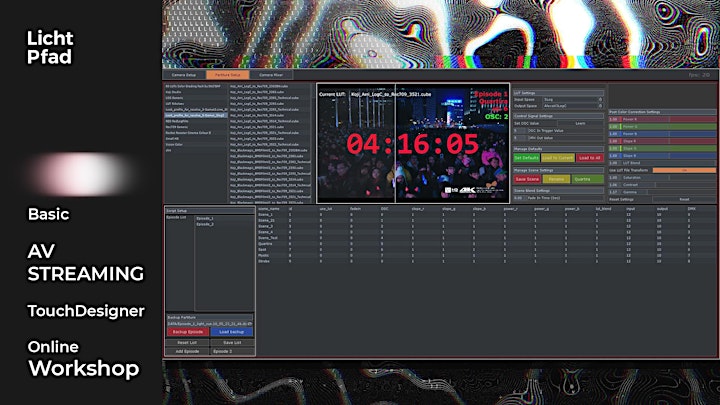 Theater Media Server
with 10 videosources, videomapping and streaming functionality