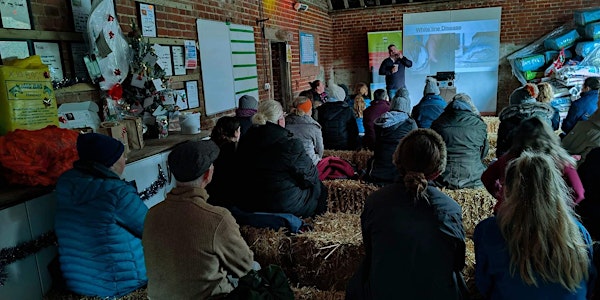 ONLINE WINTER HOOF CARE - Talk ,Demo , Raffle included in ticket
ONLINE Winter hoof care talk &demos our online version of our event With track livery owner Holly banns Professional LUCA PALMER FARRIER
About this event
LUCA PALMER FARRIER shares his tips on how to help your horses feet in the winter .. mud mud mud and how to cope !
He will be Covering
Thrush -what is it ?why we get it In the hoof ?how to prevent /treat it !
White line disease - what is it ? And is it really that bad ?
Hoof treatments you can do yourself To help your horse and work with your farrier to get healthy feet
How to poultice a hoof and why and when to so ?
This event was fantastic at the weekend that we held at our yard so we are also holding it online as we have had so many people ask to hold in online this is a 1 hour talk and then followed by questions and answers and the demos roughly 2 hours all in all
Not forgetting our awesome raffle !
15 prizes of Red horse products and other treats to get on the night !
THIS RAFFLE IS INCLUDED IN YOUR TICKET PRICE
once you have paid for the ticket you will be sent a link for the online event on the day of the event
All money from tickets to go to Breast cancer research