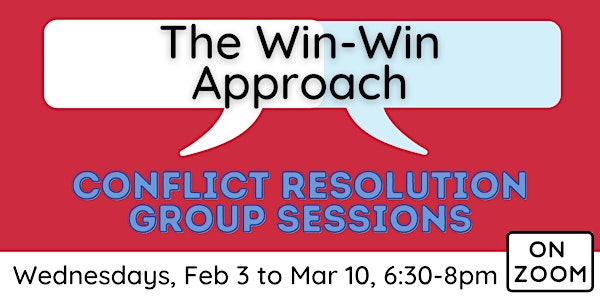 Online: Win-Win Approach Group
Learn about resolving conflict within your family at this series of six online sessions.
About this event
Join Suzanne Wood, MA, LPC, LCCA of TBCH HOPE Program to improve your conflict resolution skills!
The Win-Win Approach will provide you with conflict resolution tools to achieve peaceful resolutions and guard your family relationships from destructive conflict. These six group sessions are designed for any adult whether the issue is between couples, parent and child, or siblings. The sessions will focus on learning conflict resolution skills that will benefit all your relationships.
Registering for the first session automatically registers you for all sessions. The workshop meets on the following dates:
Wednesday, February 3
Wednesday, February 10
Wednesday, February 17
Wednesday, February 24
Wednesday, March 3
Wednesday, March 10
Space is limited, so register soon!