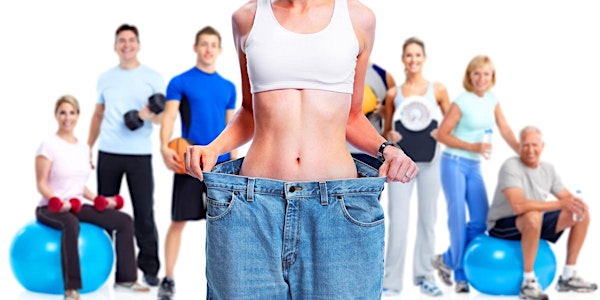 Online Weight Loss Support Group - Wednesday Evening Meetings
Refund Policy
Contact the organizer to request a refund.
Description
Losing weight without a strong support system can spell the difference between success and failure.
Now that you've made the courageous decision to lose weight and regain your health, you may have discovered you don't have the support of friends and family that you were hoping for.
In fact, you might not have anybody in your life to provide much-needed encouragement and keep you motivated to reach your weight loss goals.
What's the solution?
Is

there one?

I'm Neil Forsey, author, speaker, Founder of Hungry Coach, and Certified Integrative Nutrition, Life, Weight Loss, Eating Psychology, and International Health Coach.
Losing weight doesn't need to be a lonely and painful struggle.
I'd like to personally invite you to join my Online Weight Loss Support Group and receive motivation and encouragement to help you shed kilos faster and easier.
I know how difficult it can be to make lifestyle and health changes without support.
And I want to ensure you have the strongest support system possible during your crucial weight loss journey.

My Perth Weight Loss Support Group will provide you with unwavering support, motivation and encouragement every step of the way to ensure you quickly shed even the most stubborn of weight.
Now, you never have to feel alone as you get into the best shape and health of your life.
You'll join a passionate community of other like-minded individuals who share your determination to lose weight, eat healthy, and make smarter lifestyle choices. And when the going gets tough, you'll receive the invaluable support you need to stay the course.
It's like having your own private cheering section that cheers you on every step of the way until you accomplish all your weight loss goals!
You'll soon discover that losing weight is no longer a torturous process, but a fun and joyful adventure with your new tribe of kindred spirits.
Thanks to my Weight Loss Support Group, you'll no longer feel insecure and alone on your weight loss path, but pumped and enthusiastic to finally get the body and life of your dreams.
There will be no stopping you!
As a leading weight loss coach, you'll also have the rare opportunity to work with me at an affordable cost in my support group. I'll be facilitating all sessions, offering invaluable guidance and expertise, and fully available to answer all your questions and concerns.
For only $15.00 per session, you'll receive everything you need in my Weight Loss Support Group to kick-start your weight loss, including…..
An instant community of fast friends who share your same goals.
Increased confidence and self-esteem.
Unwavering support when you're feeling unmotivated or discouraged.
Tips and technique to stop sabotaging weight loss goals.
Help staying focused and on track.
Strategies for losing weight without weight loss gimmicks, fad diets, and extreme exercising that don't deliver sustainable results.
How to resist unhealthy cravings and binge eating.
Share easy-to-prepare, delicious and healthy whole food recipes.
Discuss common frustrations, fears, blocks and other challenges in a safe, supportive and confidential atmosphere.
And much, much more!
Ready to join us?
My Online Weight Support Group meets every Wednesday night from 7:30pm to 7:30pm (Perth, Western Australia Time)

Where: Online group meeting. Login details will be emailed to you after you have registered for the event.

Space is extremely limited, so book your space TODAY before all spots are gone.