Description
Heal yourself in the comfort of your own home with Ayurvedic cleansing
Panchakarma brings you energy, happiness and vibrant health!
All the cleansing procedures that you will learn to do during this seminar can be done by yourself at your home.
Ayurvedic cleansing restores your body's natural balance, promotes longevity, removes the negative effects of stress and tension, rejuvenates your body and mind, and releases deep seated toxins in your body - studies show that Ayurvedic cleansing is one of the most effective means of eliminating PCBs and heavy metals stored in the body.
During this 12 hours seminar you will learn:
why Ayurvedic cleansing works so well and is a superior way of purifying your body.

which diet is optimal to improve your digestive fire and cleanse your body.

why six tastes are necessary for your optimal health.

how spices are medicinal and can be used to cleanse and heal your body and mind.

how to cleanse and rejuvenate your body and mind.

the deliciousness of traditional Ayurvedic oil treatments.

how to massage your body to heal yourself.

the most effective ways to eliminate inflammation from your body.

the profound benefits of Ayurvedic cleansing.

Seminar Overview
WATCH REPLAY Session 1: Sunday March 31 from 2:00pm-6:00pm
Ayurvedic principles of cleansing: the three phases of Ayurvedic cleansing (panchakarma)
The 5 elements and the 3 doshas
The pre-cleansing diet, lifestyle and herbal supplementation
Preparing your body through oil treatments including abhyanga, nasya, gandush, and shirodhara
Session 2: Sunday April 7 from 2:00pm-6:00pm
The cleansing diet
How to cleanse your intestines and eliminate the excess doshas from your body
Emotional and spiritual healing
Session 3: Sunday April 21 from 2:00pm-6:00pm
Rejuvenation: how to restore the strength of your body and build immunity through proper diet, healthy lifestyle, loving self-care, and effective herbal supplementation.

The details on how to access the online webinar will be emailed to you prior to each session.
Each session will allow for questions and answers and sharing of experiences.
Recipes, manuals and directions are included.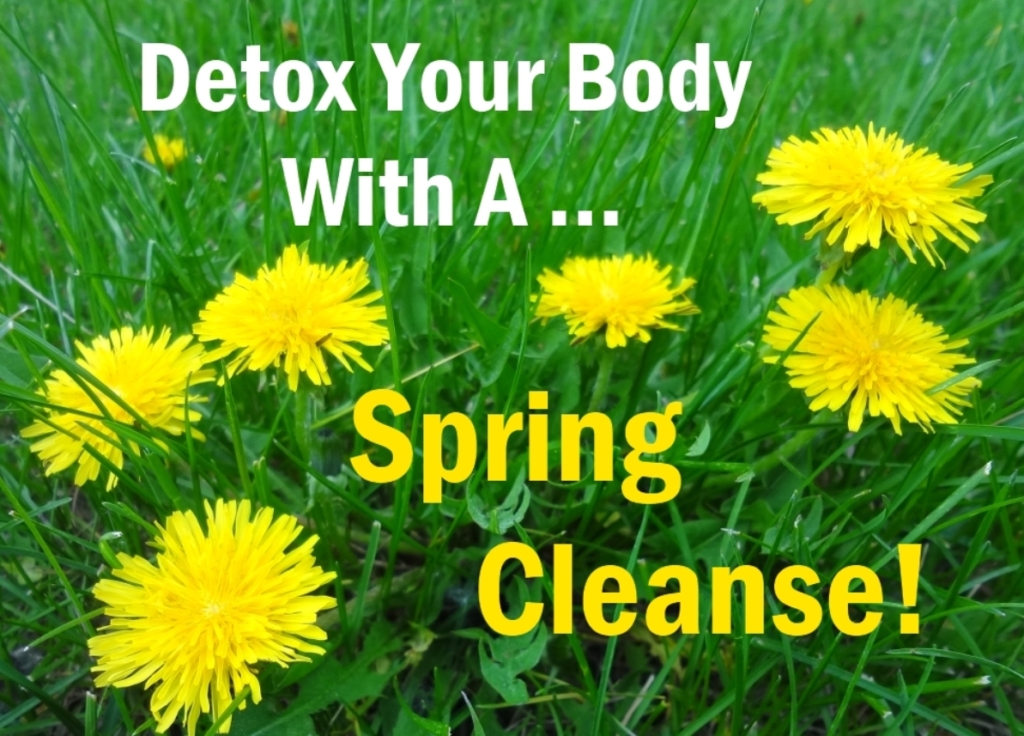 What you will gain from this cleansing program:
Restore the intelligence and consciousness in every cell of your body

Remove negative effects of stress and tension

Emotional release and healing

Rejuvenate your body and mind

Enhance your clarity and memory

Deep relaxation

Greater flexibility

Balanced weight

Healthier and stronger organ function

Hormonal balance
Ayurvedic cleansing (panchakarma) recognizes and uses the specific qualities of your physiological make-up to heal. It does not just treat diseased organs and tissues; it treats and manages your three doshas, the biological forces which carry toxins back and forth between your digestive tract and the deeper tissues.


This seminar is a rare opportunity where you will return your body into its natural balance and experience renewed energy, excitement and motivation for your life.
TESTIMONIALS
What people say about working with Heidi Nordlund
"The wisdom and sense of inner ease attained through Heidi's professionalism, knowledge of Ayurveda and most of all her own wisdom, are priceless. My physical body has been transformed from the inside out in just two months of work with her. I feel blessed, confident and hopeful about my health and wellbeing in despite of Drs. Outlook." Candice B., Denver, CO
"I started working with Heidi several months ago. I had just discovered Ayurveda and was experiencing many imbalances physically. My sessions with Heidi have taken me on a healing journey that, until now, I could not have fathomed. Heidi has helped me finally let go of so much of what has been keeping me down. I am so grateful for her work with me." -S.T.
"I can honestly say that Heidi has changed my life. I have immense feelings of thankfulness, gratitude and appreciation again for the first time in my life. I suffered with severe depression and anxiety for many years. Heidi has mentored me through phone consultations and provided me with herbal formulas to support my body. I feel like my mind, soul and body are all finally healing after many many years of stress, poor food choices, prescription drugs and childbirth. Her warm, loving, enthusiastic voice is a joy to hear. I highly recommend that anyone call and make an appointment as soon as possible." Allisen H., CA
"I had a pretty constant sinus headache that lasted on and off but mostly chronically for 27 years. That's most of my life! Enter Heidi. She told me that day, "Give me 3 months". I listened. I did everything exactly the way she described. I was a model student as I had tried everything so far (Western medicine, acupuncture, naturopaths, ENTs, Chinese medicine including herbs and acupuncture, with zero impact) and I was sure to give anything I tried my best effort so I could be sure to get the maximum benefits. Truth is - I came away with so much more. She taught me how to care for myself physically, emotionally, spiritually through Ayurvedic teachings and a bit of yoga that has improved my health- eliminated my headaches, and helped me understand how to care for myself in such meaningful ways. Heidi has changed my entire world! I now understand my body. I see how it works. Then, about a year ago, I found myself with gall bladder attacks. Western Med says, take it out - Heidi says, let's try a cleanse. Believe me, I liked her idea much better! I still have my gall bladder and have not had any pain since the cleanse last year. By learning and understanding how my body works each season, in different environments and given the food I eat, I am in control of my health. Heidi is a special person who carries around a wealth of knowledge and is caring and intelligent. The glow in her face and the sparkle in her eye when she smiles comes to her from walking the talk. This is a person who takes what she knows and spends her life trying to enlighten others. Amazing. I am very lucky to have met Heidi." Karen P., Denver, CO
"I don't have words to thank you for the day I was lead and blessed to meet you, be guided in finally knowing how to eat, take care of my body, my mind, and my rhythms. I am finally content and peaceful being." Sarah L., Boulder, CO

"Through her excellent intuitive ability and her most compassionate, empathetic and astute sense of observation, she truly starts you on your own invaluable, individual journey to healing yourself on all levels. The simple suggestions along with the herbs she recommends in order to get you back into balance are so perfectly tailored to address your specific concerns and needs, it is uncanny - they all work! She is truly a blessing to this world." J.J. Albany, NY

"Such an incredible opportunity! So grateful!" Amy I., CO
"Heidi is an infinite wealth of knowledge, embodied directly by the Powerful energy she emanates! It is a rare occasion when I am silenced by the Being before me, and I continue to remain in this state in her presence, for her ability to fill time with such meaning and to navigate the many layers of reality within that framework truly leaves one astounded. All that she offers is endless, and she is a gift to work with!" Forrest G., Boulder, CO
"Loved it so much! Thank you Heidi." Jessica D., CO
"I am so very grateful for your presence in my life, Heidi. I am also ever grateful for the true healing on a deep level. The work you and I have done is nothing short of a miracle for me. I feel more awake and attuned to my spirit and earthly body than I have in many, many long years. Thank you!" Elizabeth B., Fort Collins, CO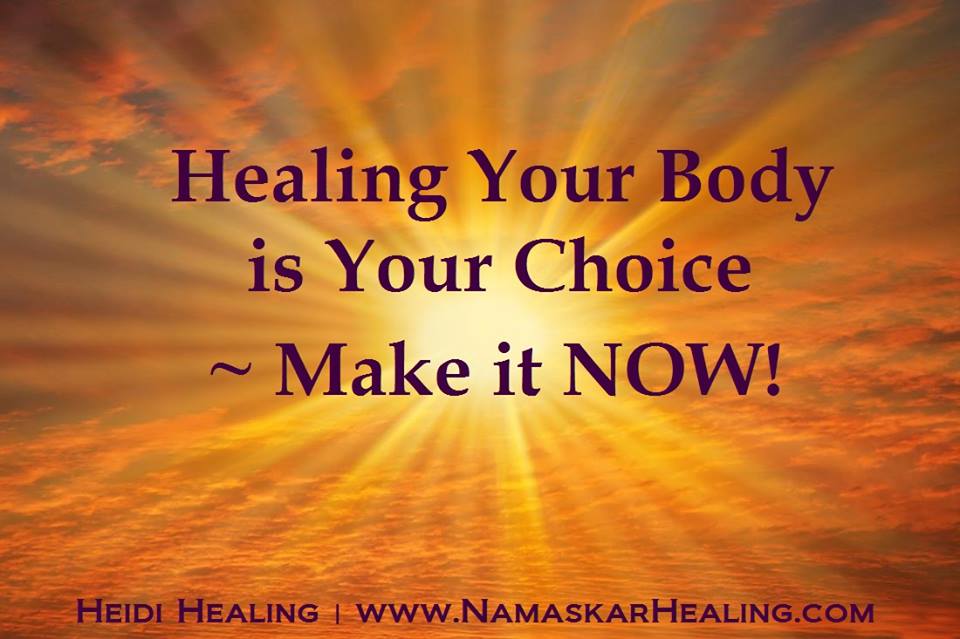 For more information about Heidi and her services visit www.NamaskarHealing.com
Date and Time
Refund Policy