Location
New York Foundation for the Arts
20 Jay Street
#740
Brooklyn, NY 11201
United States
The Center for Art Law is delighted to announce its inaugural Visual Artists' Immigration Clinic.
About this event
This Clinic is designed to guide emerging visual artists through the process of obtaining a visa to the United States. Please be sure to read the information below to ensure that you come fully prepared for the Clinic.
UPDATE (03.13.2020): The Clinic will be hosted online through Zoom at the indicated date and time. Dial-in details and other instructions will be emailed once registration has been confirmed (be sure to check your emails in the days leading up to the Clinic).
Dates
Thursday, January 30, 2020
Tuesday, March 24, 2020
Time
6:00 – 8:00 PM EST
Venue
New York Foundation for the Arts
20 Jay Street, Suite 740
Brooklyn, NY 11201
Fee
$10 for participating artists
Participating Attorneys:
Are you interested in becoming a participating attorney? Please contact us at artlawteam@itsartlaw.com.
Structure
6:00–6:30 PM: presentation on best practices and practical steps you can take to build and strengthen your application case, focusing on O-1 visas especially.
6:30–8:00 PM: participating artists will be paired with an immigration attorney for an initial 20-minute consultation, which may result in the opportunity to work with an immigration attorney throughout the application process.
The Visual Artists' Immigration Clinic is sponsored, in part, by the Greater New York Arts Development Fund of the New York City Department of Cultural Affairs, administered by Brooklyn Arts Council (BAC).
FAQs
Who may register?
We encourage participation by visual artists who wish to build and strengthen their case for applications over the next 6-12 months.
The 1:1 consultations that occur at the Clinic are not suitable for artists with urgent immigration issues. However all visual artists are welcome to attend and listen to the presentation.
Pre-registration is mandatory for a $10 fee.
Do I need to attend all the sessions?
No, each day is a stand-alone session.
How do I prepare for the Clinic?
(1) Register to one session through Eventbrite.
(2) Answer the online questionnaire that will be emailed to you after registration, in order to allow us to pair you with the right attorney. The information provided will be kept confidential.
(3) Make sure that you bring the following documents:
A passport showing your current visa,
CV or resume, and
List of exhibitions and media publications about your work.
What happens after the Clinic?
The Center for Art Law will be providing immigration law guides and the contact information of the Participating Attorneys. If you and a Participating Attorney agree to engage in an attorney-client relationship, you may continue the discussion with them outside of the Clinic.
VERY IMPORTANT:
Attending this legal clinic does not create an attorney-client relationship.
The information provided during the individual strategy session does not constitute legal advice.
All the information shared during the Clinic will be kept confidential.
Attendees will be invited to schedule a more in-depth consultation with the attorneys present to more closely examine their specific situation.
CLE information for attorneys
To be confirmed.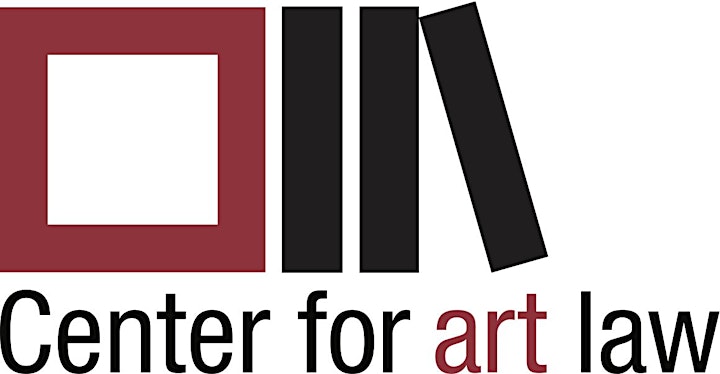 Center for Art Law is a Brooklyn-based research and education nonprofit that provides resources, programs, and training in visual arts and cultural heritage law. The Center operates at three levels: its website constitutes a database of resources in the field of art law; the Art Law Blast, its monthly newsletter, keeps subscribers updated about art and law-related news, events, case law, and publications; and the Center organizes cultural and educational events include Art & Law Workshops for visual artists, CLE programs for attorneys, Art Law Mixers, film screenings, and studio tours.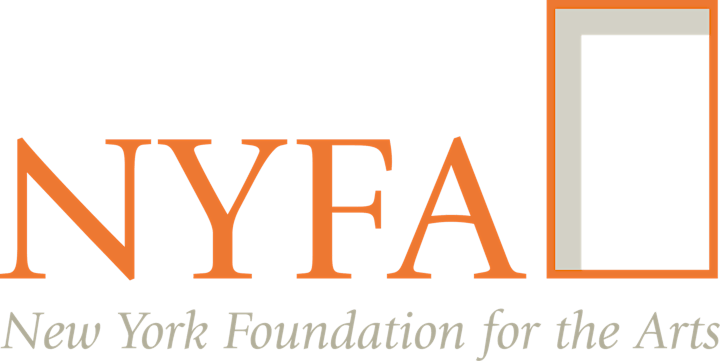 New York Foundation for the Arts (NYFA) is a nonprofit service organization that empowers working artists and emerging arts organizations across all disciplines at critical stages in their creative lives and professional/organizational development. NYFA Learning encompasses NYFA's professional development programs, which include panels, workshops, individual consultations, and in-depth training opportunities. As one of the core programs, the Immigrant Artist Program (IAP) provides professional support to immigrant artists working in the New York City Metropolitan area and beyond, helping them integrate into the cultural world while upholding their distinct identities. Please check the web page for upcoming program information and opportunities.