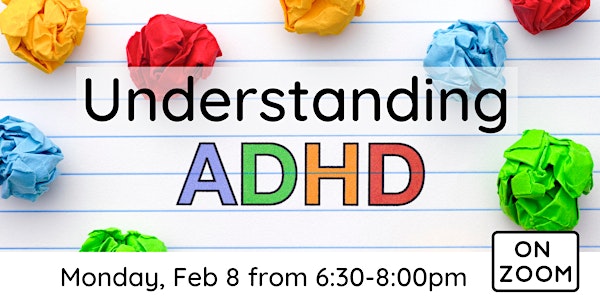 Online: Understanding ADHD
Learn all about ADHD with Sheri Ogden, M.Ed. of GISD.
About this event
This class will take place online on Zoom. Please see the FAQ below for more information.
Join Sheri Ogden, M.Ed., MTSS/504/Special Education Coordinator at Georgetown ISD, to learn the ins and outs of ADHD!
This workshop will teach all about ADHD, including what it is, how to identify early signs, how ADHD affects learning, and the services Georgetown ISD offers to children with ADHD.
FAQ:
Will I get a certificate for attending the class?
Yes. We will email certificates within a few days of your class. If you don't receive a certificate within a few days, please email registration@georgetownproject.org.
How do I use Zoom?
Please read our Zoom Info & Tips sheet here.
How will I get the Zoom link?
Eventbrite will send a confirmation message and reminder messages that include the link to the online event page. You will be able to start the Zoom workshop by clicking the link.
Other questions?
Feel free to email registration@georgetownproject.org. We're happy to help!