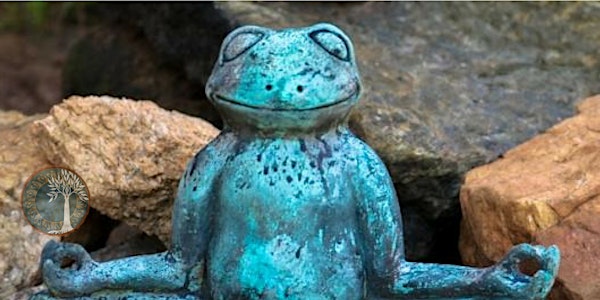 Online Two Week Training: Managing My Reactions
Refund Policy
Contact the organizer to request a refund.
Description
Online Two Week Training:
Managing My "cough, cough" Not So Great Reactions
We all have those moments when we feel we are either exploding over a situation (or perhaps someone else is saying we are exploding) or we're thinking "I should have said something; I should have reacted". Sometimes our reactions are normal to the situations in our lives and sometimes they are way too exaggerated. Sometimes we end up feeling bad, angry, bummed out, or living in or without relationships that we know could be healthier if we were reacting better. Understanding these reactions and their causes allows us to figure out how to create a healthier life for ourselves and those around us. In this training you will learn to understand your behaviors with more clarity.
You will:
Learn different categories of reactions, and determine if they are "Normal" or "Exaggerated"

Identify your own reactions and what really triggers them

Learn tools to cut your reactions down to size so you can ACTUALLY start getting your needs met without damaging your relationships

Start feeling more clarity and confidence about how you're reacting to situations! Yay!
Dates:
Online Live Video Training, Wednesday, Dec. 6th, 7-8:30 PM EST
Online Group Call, Wednesday, Dec. 13th, 7-8-30PM EST
*All calls will be recorder
Register Today.

My vision is to help you to learn and to grow as a human being. I know the power of tapping into our inner wisdom and my intention is to offer tools to help you and humanity become more mindful, compassionate, and empowered. If you show up for this course, contribute, do your homework, and still feel you are not satisfied with your purchase, I will respectfully refund your money minus $27 administrative fees. If you purchase the entire six month program, refunds are only available after the first module.
*Still have questions, or not sure if this training is a right fit for where you are right now? Email me and we can set up a free call where I can listen to your situation and let you know where it may or may not benefit you to work with me:

kathryn@kathrynlouiseleblanc.com
Learn More About Kathy and Training for Radiance Workshops:

www.kathrynlouiseleblanc.com