Description
How to drive traffic/leads to website and get the potential customers you need for your business offerings? You want your products to be heard. You want your brand to be discovered over the Internet. You need more people contact you for more businesses.

Imagine being able to create your own traffic acquisition campaigns for the next 27 days using Facebook Ads, Google Ads and social media contents... Would it make a difference to your business? The answer is yes!

In this 4-hour workshop, you'll learn how to set up marketing campaigns that drive traffic/leads using both paid and non-paid channels (i.e. FB ads, Google Ads, social media platforms).

Marketers, designers, developers, business owners (or aspiring ones) will acquire solid skills to utilize various traffic acquisition channels and implement traffic campaigns effectively.
[What You'll Learn]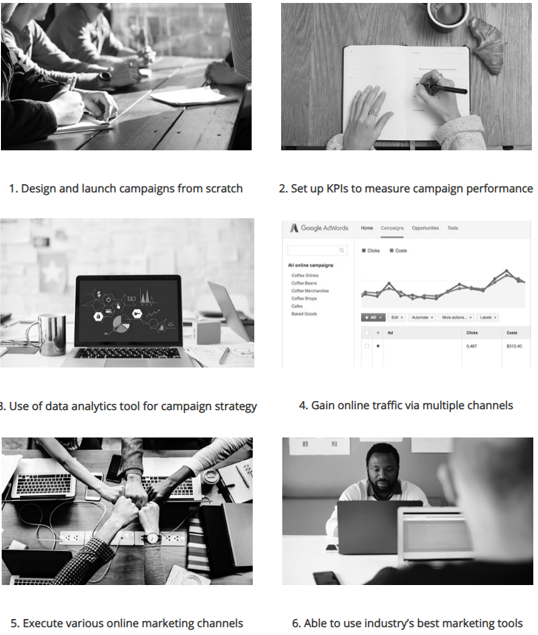 [Requirement]

Basic knowledge in navigating a website and using social media

Take action and implement on the spot

Each person must bring their own laptop
[Workshop Format]


Step-by-step live instructions

Setup on real digital marketing tools

Real campaign execution (i.e. FB Ads, Google Ads, social media contents)

Actionable: Create + launch on the spot
[Agenda of Workshop]

PART 1: Landing Page Design

Create highly converting landing page that clearly defines the value of your offerings and capture valuable leads
PART 2: Facebook Ads Campaigns

Execute Facebook Ads campaigns to drive targeted traffic by applying audience targeting, custom audience targeting, ad copywriting, and ad image design
PART 3: Google Ads Campaigns

Execute Google Ads to drive targeted traffic by applying keyword research, location targeting, ad group segmentation and ads extension
PART 4: Social Media Campaigns

Create social media contents in various format that helps to increase engagement and brand awareness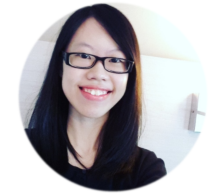 [About Trainer]
Zoe Chew is the founder & digital marketer at MashWebby Marketing (www.mashwebby.com). Zoe specializes in utilizing data-driven method to increase success rate businesses attract, engage and convert their leads into paying customers. She has consulted companies with launching full-funnel online marketing campaigns. She has also provided training classes to company's in-house team with launching digital marketing effectively. She has done speaking at events, seminar & talk to educate the public about online marketing strategy.