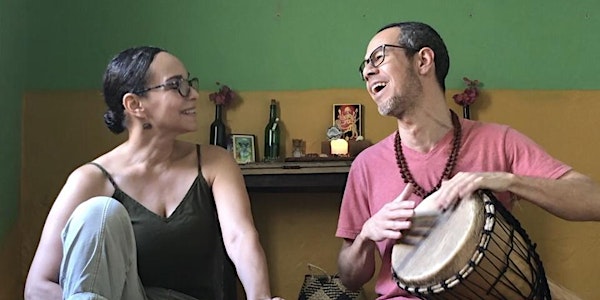 Online Spiritual Gathering (Satsang)
Raise your vibration with Bhakti Yoga, the yoga of Supreme Love.
About this event
Satsangs are gatherings intended to lift up our spitirits, through association with righteous and positive individuals.
We begin with a mind-calming, short (guided) meditation. You don't need to have experience with meditation.
We then share stories, and chat about Yoga Philosophy and different forms of spirituality.
We also sing beautiful melodies and powerful mantras that help purify the heart and the mind; they help us connect to high vibrations and inner joy.
Guests are welcomed to sing along which spurs a greater sense of connection. Lyrics provided.
Participants are also encouraged to ask questions at the end, or submit them beforehand via email.
These practices, though still little known in our Westener's understanding of Yoga, are utterly important in the Indian sub-continent, and have been enjoyed for thousands of years.
There's a growing number of people who understand there's something more to life, and who are seeking spirituality through less conventional means.
Satsangs are an excellent way to connect and raise our vibration, which we then bring out into the world.
Donations are greatly welcomed and appreciated. They allow us to keep offering quality events like this accessible to all.
If you can't donate this time around you're still encouraged to attend. It is all about sharing as a community after all.
If you'd like to make a donation here's the link: https://www.paypal.com/paypalme/yogaforall
Thank you for your generosity!