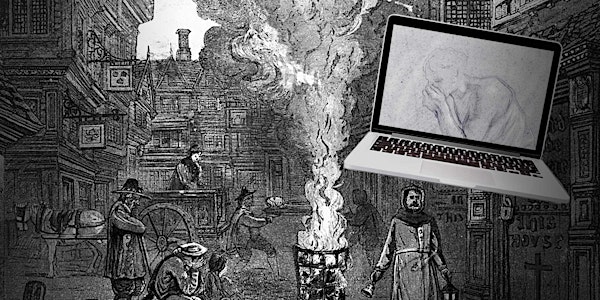 Online: Smells, Miasma Theory, and Public Health, with Nuri McBride
Event Information
Refund policy
Contact the organizer to request a refund.
Eventbrite's fee is nonrefundable.
Nuri McBride returns to teach about the history of public health exploring ideas of "bad air", and miasma theory.
About this event
In this second part of a two-part series about scent and public health, Nuri McBride explores the history of pandemic controls through ideas of "bad air" and miasmas. With a particular emphasis on the historical and practical trajectory of miasma theory, Nuri provides an in-depth exploration into how this conception of malodor evolved post-plague, continuing on into the 19th century with the Great Stink of London, and even into the 20th century's battle with the Spanish Flu.
Takeaways:
Learn about the history of Miasma Theory, what preceded it and replaced it
Understand the origins of the fear of death or illness from smelling unpleasant odours
Learn how Miasma Theory has created and shaped public health policies from the Middle Ages to today; focusing on key events like the Black Death, The Great Plagues, The Great Stink of London, The Spanish Flu, and the Cholera outbreak of WWI
Learn how medicine based on Miasma Theory was used into the 20th century to ineffectively treat coronaviruses, ushering in a vastly improved approach to public health under evidence-based medicine.
This is the second part in a two part series by Nuri McBride. Learn more and get tickets to Part 1, From Plague Preservative to Perfume with Nuri McBride here. Please note that classes can be taken individually or in combination.
This is an online class. The Zoom link will be sent by email 24 hours before the class.
-
ABOUT NURI MCBRIDE
Nuri McBride is an academic, activist, writer, and perfumer focused primarily on the preservation of olfactive cultural heritage. Her main area of interest is in the importance of aromatics in life-cycle rituals, particularly surrounding death and dying. This interest grew out of Nuri's personal work in end of life care and witnessing the emotional power scent can hold for the bereaved. In 2015, she began the Death/Scent project to explore the use of aromatics in death practices around the world. Nuri is a long time advocate for greater death awareness education and an end to funeral poverty. She also incorporates scent in her guided death meditation classes as a profound way to connect the participants to the physical, intellectual, and emotional state of examining their mortality.
Links: Website / Twitter / Instagram / Facebook
Photo credits: IAO / Wellcome Collection / Michael Geiger on Unsplash
Date and time
Location
Refund policy
Contact the organizer to request a refund.
Eventbrite's fee is nonrefundable.