Use spiritual coaching to discover the people, situations, and habits you're giving your power away to — and how to take it back!
About this Event
Does it feel like your life is ruled by bad habits? Judgmental people? Crippling perfectionism? Fear of making a big move?
Do you take care of everyone else until there is nothing left for you?
Do you notice it's hard for you to enjoy the good things in life, but much easier to focus on what's wrong?
That means you have given your power away — to people, beliefs, and obsessions that are draining you.
Are you exhausted and ready for a change?
.
It's not your fault that you're like this.
We were raised in a deeply fearful and shaming culture that is constantly seeking to infect us with disempowering messages:
You can't find happiness or peace within yourself. You have to look outside. (Buy something, drink something, have sex with someone, find "The One"…)
In order to be good, you must make yourself uncomfortable so that people around you can be comfortable.
You're only worthy of love and belonging if you never make any mistakes, and never have any upsetting emotions.
You're both too much and not enough.
.
If these dysfunctional programs seem familiar to you, then you already know how much life sucks when they're running the show.
What I want you to know is that there is hope.
Can you feel in your body and your soul how much of your power you have given away, for as long as you can remember?
What if you could take that power back — not just as a philosophical idea, but as a physical feeling in your body of being calm, confident, creative, and in control?
That's what this group is all about.
We practice in the lineage of Hal Robinson's "Spirit Stalking," which in turn was drawn from thousands of years of indigenous teachings.
Native American sorcerers taught that our soul energy is sapped from us when we indulge in judgment, fear, self-pity, and self-importance. These spiritual warriors adopted a practice of 'stalking' all the places where their power has been taken from them in order to reclaim it.
This group is fun, and spontaneous, and also goes to very deep emotional places. Participants describe it as both intense and immensely helpful in a way that nothing else has been.
Those who use the medicine offered here leave with clarity about themselves as well as their most important relationships.
You have never experienced the healing power of community like this before.
We welcome you.
.
AGENDA:
The facilitator introduces the the group, its purpose, and the spiritual perspective we're working with.
We complete a short meditation, where we each check in with ourselves about how we are feeling in the moment and what we would like to get out of the group.
Going around the "circle," each person says one word, one phrase, or one sentence about their intention for the group.
We open up the group to anyone who would like to explore their intention in greater depth.
The facilitator helps the person to clarify what's going on in the situation and explore what Spirit might be inviting the person to learn.
The group provides feedback to the person. (Feedback is NOT advice, questioning, or analysis. Feedback IS saying how you felt and related to what the person shared, like "I do that, too," or, "When you were talking about your problem, I felt nervous. When you found your solution, I felt happy.")
Steps 5 and 6 are repeated for as much time as we have.
We close in a circle and express gratitude for our connection and the opportunity to learn together.
.
***RSVP:***
Definitely do RSVP so that I can email you the details for the Zoom meeting!
ALSO PLEASE NOTE: Attending this group requires that you call in using video and keep your video on throughout the group.
We are talking about vulnerable stuff, and seeing everyone's face helps to create a safe space.
Can't wait to see you there!
.
WHAT ARE PEOPLE SAYING ABOUT THESE GROUPS?
"Natalie is by far one of the most talented and authentic group leaders I have ever seen. I have been a teacher for 7 years and have seen a lot of facilitators, but few as strong as Natalie. What makes her so successful is the way that she is able to hold such strong boundaries for the participants. As a result, we feel held in a welcoming and deeply supportive space that we can bring our full selves to and know exactly what to expect when we engage in her healing circle. Furthermore, Natalie's wealth of knowledge, personal experience, and compassion shine through with each person she is working with so that everyone is able to develop personally as the group witnesses her work with one individual at a time. She seamlessly weaves personal experience, spiritual teachings, and real-life advice into each healing session, it's fantastic to watch and participate in. Personally, after I volunteered to share in the group, I felt empowered and held by the community in such a way that it pushed my healing forward to reach new heights. I would wholeheartedly recommend working with Natalie in group or one-on-one sessions. She is a truly gifted group facilitator and healer."
"I was first introduced to Natalie about 6 month ago, and it's been a lesson in my emotional education since. We began with our group together by doing a meditation and stating our intentions for the group. Natalie explained to us why we gathered and asked if anyone wanted to share. Finally, when someone felt comfortable they offered to share their issue. That's when things got really interesting. We listened to the person sharing and held space. It was so easy to hear myself in the sharer and how our pains echoed different but the same. Simultaneously Natalie was having a back and forth conversation with the sharer and little by little things started to unravel. Judgment, depression, anxiety, and shame all came up for the sharer and for me. By the end of the sharers external revelation I was also internally having my own. When I go to the group now via Zoom, sometimes I am the sharer and often I am a listener/feedback giver. Having Natalie and the group be interested in my emotions, holding space for me, and gaining more emotional intelligence along the way is a blessing. This group feels like an authentic space to be myself and to come as I am. Human or damaged or strong or beautiful and all at the same time."
"When I began this journey, I was stuck inside this story of being lost — and full of self-loathing. I wanted someone to understand me, but I got something even better. I got someone who believed I could understand myself. What I loved about your methods was that you weren't afraid to point things out. But you did it with such love and acceptance. I felt heard. And I felt like you were more invested in the way I saw myself rather than getting me to a conclusion I was 'supposed' to see. Thank you. I felt very strongly connected to you. And I never felt like you were judging me. I appreciated your respect and willingness to help me grow, and your acceptance. You rock, and I'll never forget you." 
"The first time I ever met Natalie, she immediately made me feel comfortable and had a way of making you me feel safe to talk openly. She taught me more about myself than I could have ever imagined without me even realizing. She has never judged me, but only given me love and support throughout my journey with her. She helped me during the worst time of my life. I am so grateful for that. She tells it like it is, but in a manner that makes you think differently after the session in a very good way. She has believed in me from day one. I would highly recommend her to anyone out there."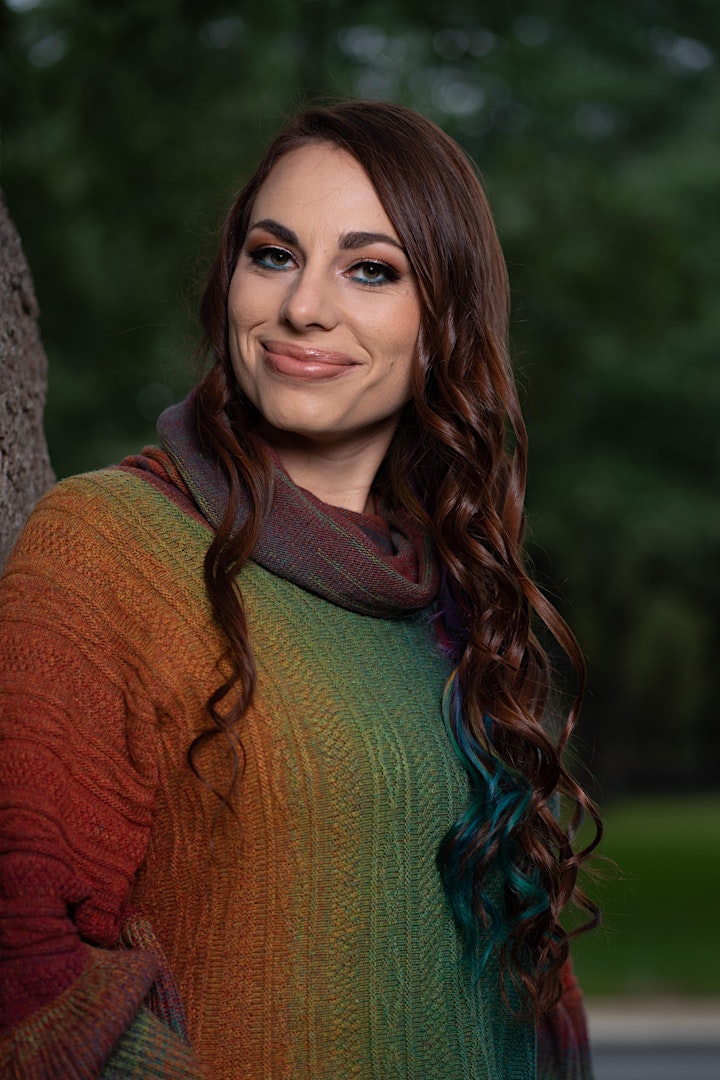 Natalie is a life coach and Licensed Clinical Social Worker with a passion for empowering people like you to reclaim your happiness, wholeness, and freedom in all areas of life.