Event Information
Refund Policy
Contact the organizer to request a refund.
Eventbrite's fee is nonrefundable.
Join The Serious Gamers online to discover & experience a serious game you can play remote, including exploration of the debrief topics.
About this Event
What are serious games?
The Serious Gamers believe a serious game creates a psychological safe environment in which harmful patterns can be uncovered and new behaviours can be experimented with.
Our main reason for playing a serious game is to explore topics for learning and reflecting. This means the most added value comes from two things. One is understanding how to facilitate and frame the game properly. The other is guiding players during the debrief on what patterns and behaviours there were and how they relate to outside of the game world. Awesome side-effect is how a lot of serious games are also serious fun. Or as we like to say it: "Serious games put the fun in functional!"
🎥 We want everyone who signs up for this workshop to know that we will record the whole session.*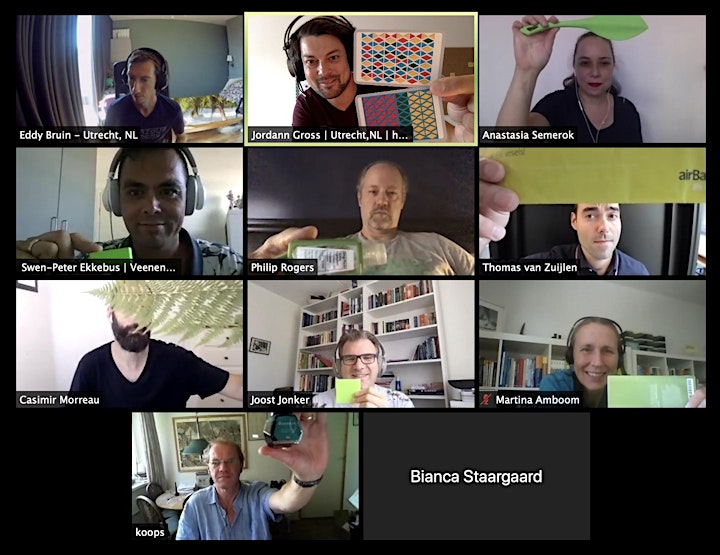 [Example of a previous energizer with physical objects]
Why join this session?
Join this session if you want to get experience with a serious game which lend itself for both offline and online facilitation. It will help you and your team or group to reflect on how certain interactions and dynamics within the team currently are. The learning and debrief focus for this session is around Value, Focus and Requirements.
We selected this focus through community voting on our Wheel of Debrief. This helps to start with the problem you want to solve, instead of with that awesome new serious game you discovered. Join our session to find out more.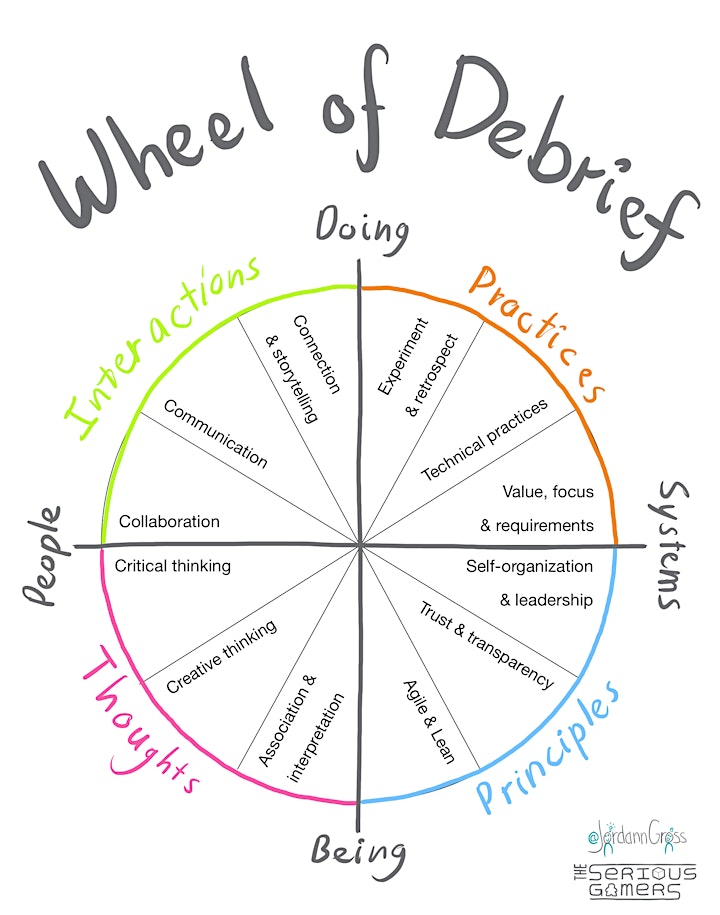 [Our Wheel of Debrief]
What will you take away?
These are the things you will 'walk away' with after attending our session:
a zoom-in exercise and/or an energizer
a serious game to play remotely with your team
pointers and prep to facilitate it yourself
debrief topics that help players reflect on the game experience
the 'Wheel of Debrief' which guides you in which game to use when
use cases on when to use this
landing page with links to everything used
energy and inspiration ;)
We believe these things will empower you to run serious games with your own teams or groups in a more structured and effective way.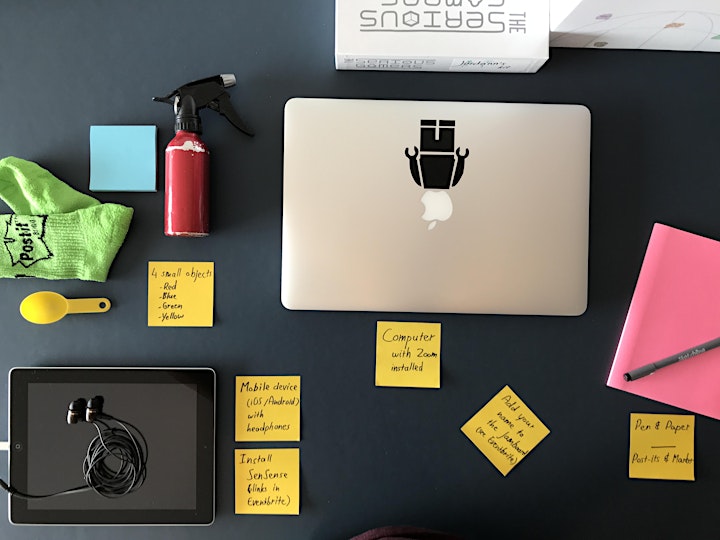 [Example prep for the pilot of our online series]
Relevant notes!
💎 We mastered how to facilitate serious games offline for years and were a bit reluctant to just move (parts of) our serious games workshop online. Over the last months we ramped up our training and mentoring experience in the online world. As we uncovered ways to work our magic in the virtual world, we now feel confident about the value we can deliver with serious games in an online format.
🧑‍🔬 Another thing we love to experiment with is new business models. Like you see on this event the option to 'pay-what-its-worth' in the form of a Donation ticket. Also exploring Patreon as a way to see if we can spend more time on discovering, creating and sharing serious games with our community. If you join our highest tier Patreon, you'll get first and free access to this event and the following ones!
💻 We are using Zoom during this experiment. Having it installed on a laptop or desktop might be required to participate during the whole session. Afterwards you can host or facilitate the things we try out here in your own video conferencing software (depending on the features it supports).
🎥 *We want everyone who signs up for this workshop to know that we will record the whole session. The main goal is to reuse parts of it in an instruction video we will share online. This way we can inspire more people on how to facilitate and debrief serious games in an awesome way. Small parts of the session might also be used for other means, for example on social media or for getting players excited for future sessions.
Date and Time
Location
Refund Policy
Contact the organizer to request a refund.
Eventbrite's fee is nonrefundable.