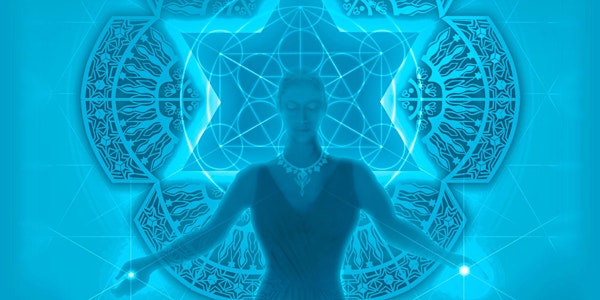 Online Sacred Leadership Training with Suzanne and Ravyn
Refund Policy
Refunds up to 30 days before event
Description
Priestess Apprenticeship in Sacred Leadership
with Suzanne Sterling and Ravyn Stanfield
An online training over 6 moons.
The time is now. Are you ready?
The world needs you.
To step into Sacred Leadership.
Connected Leadership
Relational Leadership
Responsible Leadership
Our modern world is demanding a new kind of creative and intuitive leadership while a widespread hunger for experiences of the sacred in daily life becomes more and more clear. Are you longing to change the world, the culture, or simply your workplace? Have you wondered how you could integrate the tools of ritual and other sacred arts into your every day? How to make your activism sacred? As you are called into action, are you able to transform your passion into your service and your offering? Where are your strengths? What are the edges you are pushing, the gifts you want to pursue?
Skilled and sacred leadership is one of the most important gifts we can give this chaotic world. We have inherited a culture that bears the wounds of colonization and systemic oppression and as visionary leaders, we have to heal it.
This is not a training about spiritually bypassing what is real so we can only feel good.
This is not a training that allows us to feel empowered but separated from those who are suffering the challenges of our time.
This is a get down in the dirt and learn some real skills kind of training.
Skills like:
How do we communicate and create with others who may not be like us?
How do we boldly introduce new ways of relating that are connective, respectful and deeply rooted in spiritual values?
How do we create transformative experiences of collective joy?
Sacred leadership can be collaborative, cooperative, and a force for true change. Staying silent is the opposite of brave. Where can you speak up, support the most vulnerable of us? Reclaiming your voice can be terrifying, but you don't have to do it alone.
DATE and TIME:
3/23, 4/13, 5/4, 6/8, 7/13, and 8/10
5-6:30pm PST via Zoom
Sacred leadership asks us to to move into a deeper relationship with our ancestral spiritual traditions, and also create inclusive, multicultural ritual that unites disparate communities behind shared intentions.
Sacred leadership does not shrink from the unraveling of racism, sexism, classism and the multiplicity of ways humans harm and exclude each other. These times are demanding we do our part to make social justice based rituals that are ecstatic, non-binary, and evolutionary.
In this training, we grow our capacity to hold people in transformation, learn from our mistakes, mediate conflicts, and create meaningful rituals that serve all beings. We share what is so painful and exciting about being alive right now. We remember what is worth fighting for and what qualities leaders need in the real world to bring The Great Turning to life.
The Priestess Apprenticeship in Sacred Leadership will explore tangible skills in multiple ritual modalities that will provide a foundation for your own priestessing and establish practices to deepen your connection to the sacred. This apprenticeship is open to adults of all genders and spiritual backgrounds.
Skills cultivated will include:
* Developing a grounding and centering personal practice
* Creating sacred containers for transformative work
* Discovering your unique abilities, super powers, self awareness
* Effective communication skills
* Growing confidence and charisma through radical self responsibility
* Transforming stagnant patterns
* Working with the five elements: air, fire, water, earth and spirit
* Working with ancestors of spiritual craft
* Raising, changing and containing energy
* Creating ritual for various situations
* Leading trance, guided meditation and other ritual technologies
* Shadow stalking, projection, and boundaries
* Collaboration and shared power
* Learning to find inspiration, trust yourself, ask for help
* Developing personal vision for leadership
* Crafting ritual for social justice and community building
To join this transformational circle please register through Eventbrite and send the following:
Letter of Intention
Please send a letter of intention which hi-lights your magikal and leadership experience, your skills and abilities, and growing edges/challenges.
This letter needs to be sent to the following three people ~
suzanne@suzannesterling.com
gerriravynstanfield@gmail.com
lynxylulu@gmail.com
PAYMENT:
$400-$800 sliding scale. Please pay what you can in order to make the training more accessible.
Thank you!