Welcome to Mumbai Meditation online exercise session. Morning exercise gives you vitality and helps keeping your health! Let's do together
About this event
Welcome to Mumbai Meditation Online Releasing Exercise Session!
Daily we are conducting morning exercise session at 9am for 35min
You can be prepared with comfortable clothes and yoga mat as there are simple floor exercises as well
We will be following the video to practice :)
If you do this practice 3 times a day, it helps your blood circulation and makes you healthy.
Let's keep the health well while we are healthy :)
We are also conducting meditation introduction through online every day at 3:00pm. 
Please visit our online introduction session link and book for yourself:)
http://www.mumbaimeditation.org/rsvp
A wise person wants to know how to cleanse the mind through meditation
Stress, Pain and burden comes from the numerous thoughts from the pictures of the life I lived.
Once you cleanse out the clutter of the human mind and your mind becomes the true mind, then you become grateful for all conditions.
You will gain many enlightenments and come to know the principles of the world. You can become a truly enlightened person.
Ultimately you will achieve everything.
This is the most important thing that you can do for yourself.
Looking forward to see you at the session :) Have a nice day.
CALL & Whatapp US 9326368415
**You can visit our website & facebook page as well: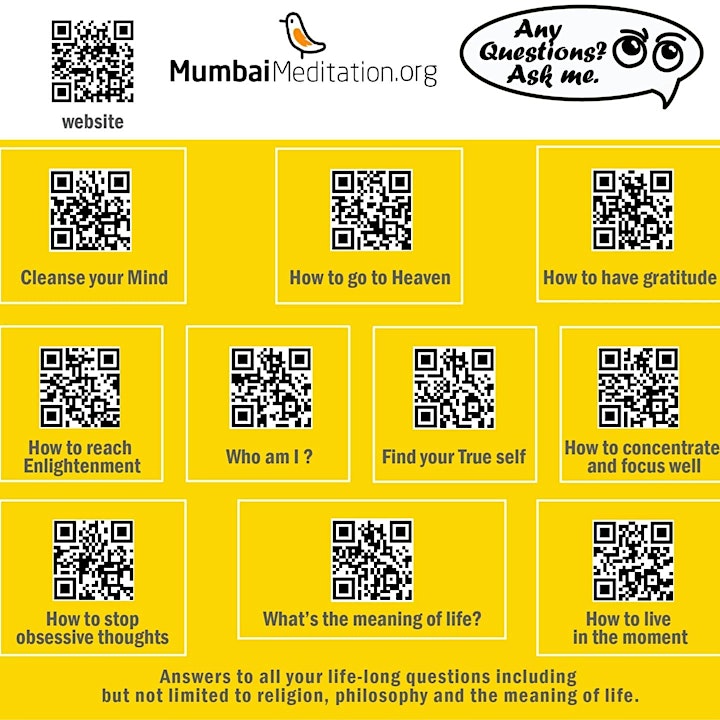 Organizer of Online Releasing Exercise for Healthy Mind and Body