Description
Online Presentation: Research Developments in Parkinson's Disease
Parkinson's Resources host these online presentations in an effort to make information on a variety of topics available through live, interactive video webinars that are free for anyone to access from anywhere, even your own home!
Learn about promising and interesting areas in Parkinson's disease research and treatments in an easy to understand manner. Dr. Rosenbaum will take a look at other research that seems promising and gives his honest assessment about the future.
Topics discussed: Evolution of PD medications, alpha-synculein mutations, genetics, stem cells and research on gut microbiome.
Presented by: Dr. Richard Rosenbaum, MD, Neurologist at the Portland Parkinson's Program with the Oregon Clinic and Legacy Health.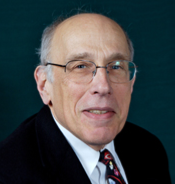 *Note: Instructions on how to access the webinar will be emailed to you a week prior to the webinar date*
TO GET INFORMATION NOW: CLICK HERE!