Register for the world premiere of Short Cuts Vol 3 featuring stories from Morgan Von!
About this event
Join us for the World Premiere of Venus Radio On The Air's Short Cuts Volumes 3 featuring stories by Morgan Von Ancken.
When: Wed, Jan 19th, 2021 8:30 PM EST
RUN TIME: 1 HOUR
Where: Online
DONATIONS GO TOWARDS FUTURE PRODUCTIONS.
WARNING: SOME LANGUAGE NOT SUITABLE FOR CHILDREN AND/OR YOUR MOM'S BOOK CLUB.
STARRING:
Ugo Anyanwu,
Tim Liu
Pernell Walker
'Stina
Ellis Stoneback
Directed, Edited, and Produced by Eric Emma
Sound Design and Recording by Andy Stein
Music performed by
Antonio Salvatore Jr.
Matthew Passeroni
Chris Quiray
__________________________________________
SHORT CUTS VOLUME 3 FEATURED STORIES INFORMATION
👇🏼👇🏿👇👇🏾👇🏽👇🏻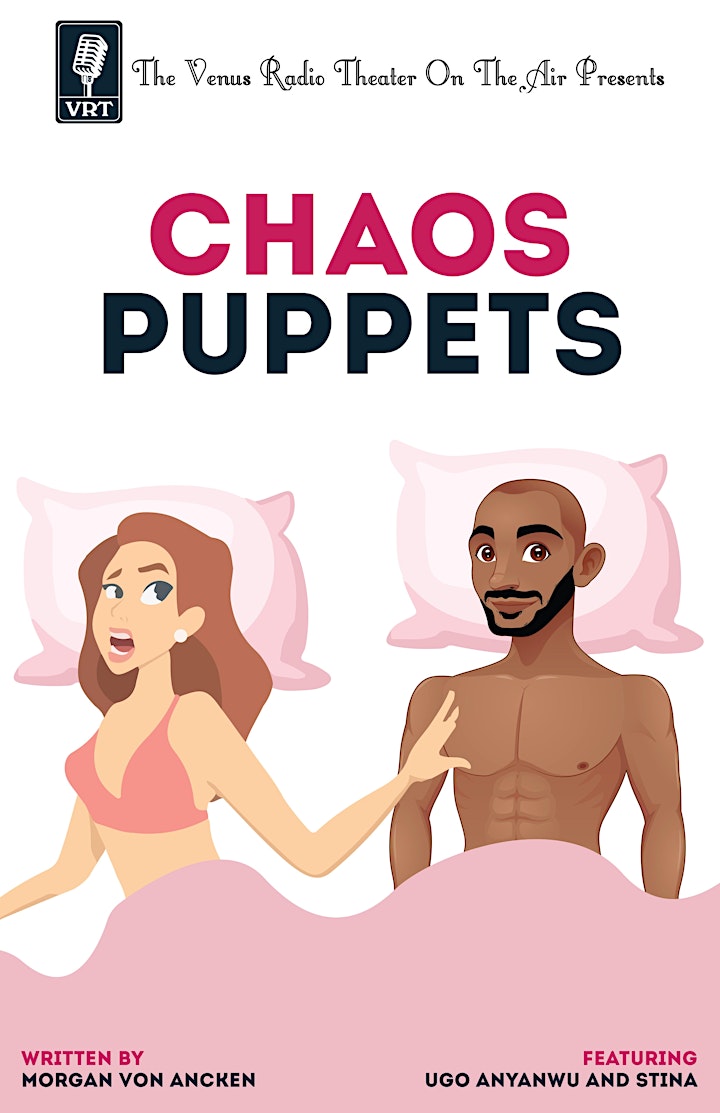 Story 1: DRAMEDY. In the middle of the night, Celia wakes her irresponsible boyfriend up as she comes to the startling revelation that their relationship has turned her into a control freak hell-bent on order and the only way for her to regain her true self back is if they break up!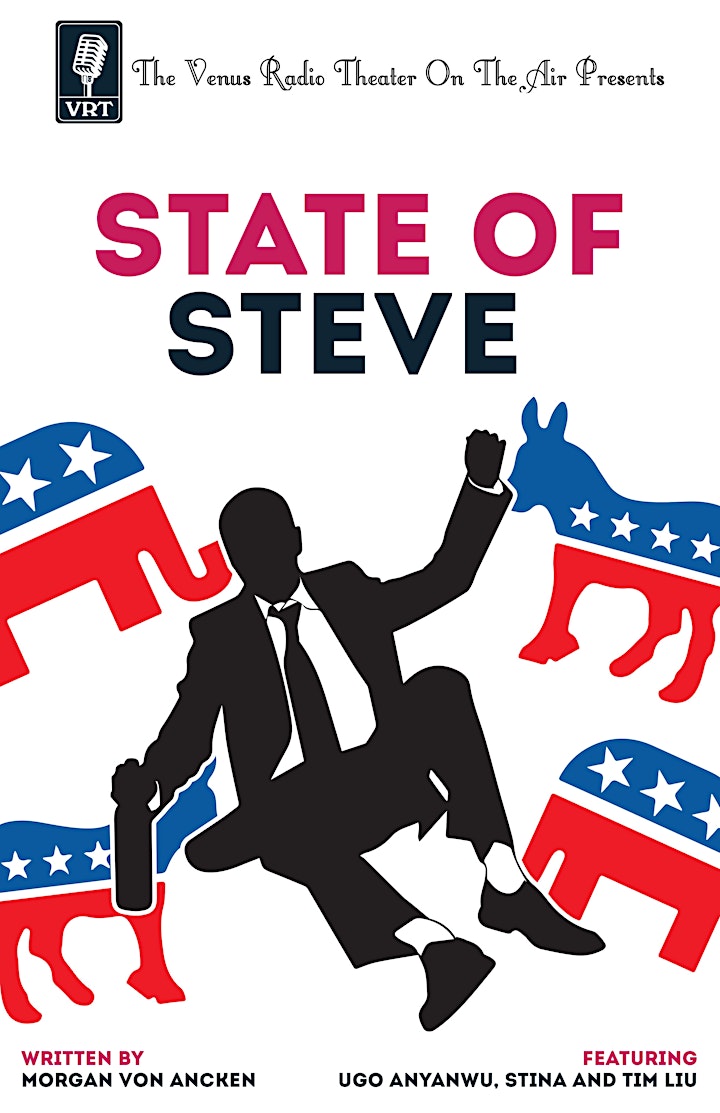 Story 2: COMEDY. Within the brain of a good for nothing twenty something year old named, Steve… Various factions fight for control and power, and on this particular day, President Hollis and his team have been voted in to turn Steve's life around… But they find that things are a lot harder than they may have thought.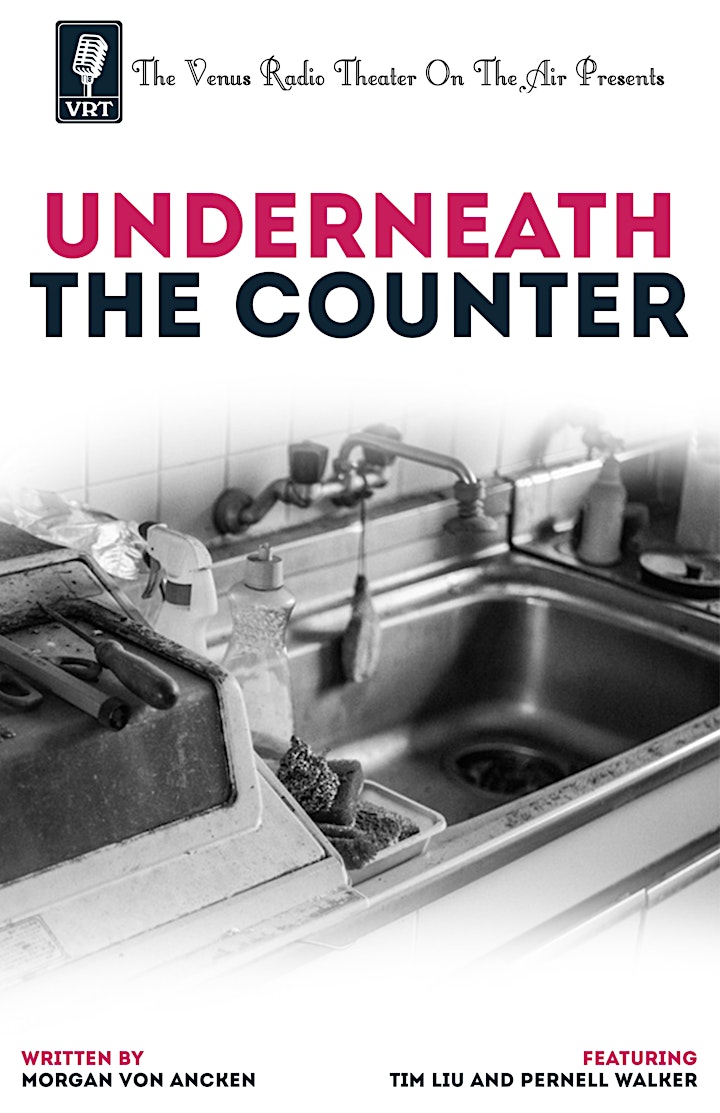 Story 3: Horror/Dramedy. Lisbon lives a dreary life with her common-law husband, Lester, in an illegal basement sublet in NYC and when she discovers a baby alligator living beneath her sink, she believes she's found what she's looking for, now she only needs to convince Lester to let her keep it!
__________________________________________
The Venus Radio Theater is a theater for the 21st century. We have no physical space and our performances are to be enjoyed by all across the world wide web. VRT on the Air Presents an anthology podcast features some of the best writing and acting talent in New York City as well. We strive to pay all our artists that come together to bring these works to life, so if you can please think about giving and helping to support our organization.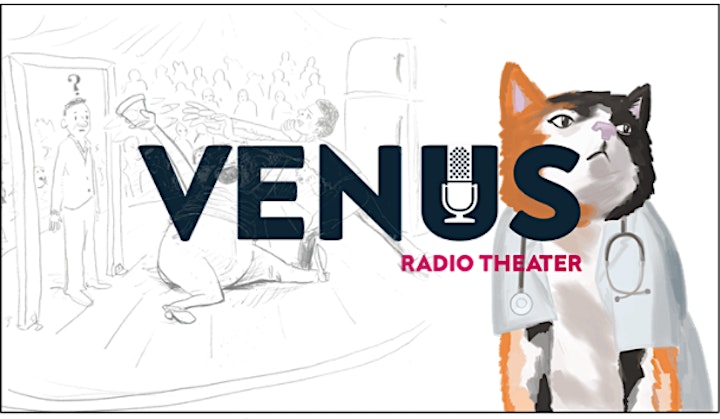 Turn on your radio and experience a different kind of storytelling.
We PREDICT we will receive the following reviews:
"A cultural milestone in what is possible in audio podcasts" – Newspaper You Forgot You Had A Subscription To
"It's ambition is only outdone by the talent of the artists involved" – An Irrelevant Blog
"The theater we all forgot we missed!" My Mom.
Please visit: www.listenVRT.com for more information!
Organizer of Online PREMIERE OF SHORT CUTS VOL 3, Stories by Mo
Venus Radio Theater was founded on the guiding principle of discovering and producing new and provocative works of emerging and diverse dramatic writers. Our flagship production, "The Venus Theater on the Air" is an anthology theater podcast of fully produced audio plays adapted from original TV pilots, plays, and film scripts.