The monthly PLC will get together to explore key topics for TOK as well as provide a collaborative space to share ideas and challenges!
About this Event
In this monthly group, we will get together to collaborate, learn about, and discuss TOK. Each month's session will focus on a particular topic and will include both information and opportunities for interaction. Bill Roberts along with FariaPD, will share their expertise and facilitate the dialogue each month as the professional learning community (PLC) learns , shares, and grows together. 
*Please note that the topics may shift based on the needs and interests of the PLC.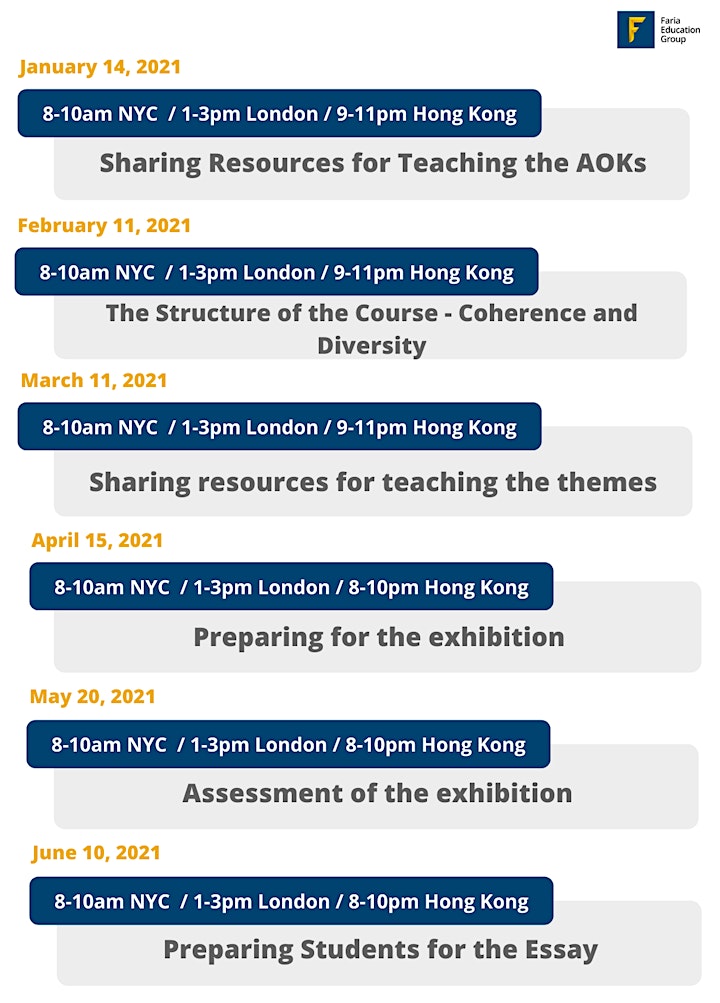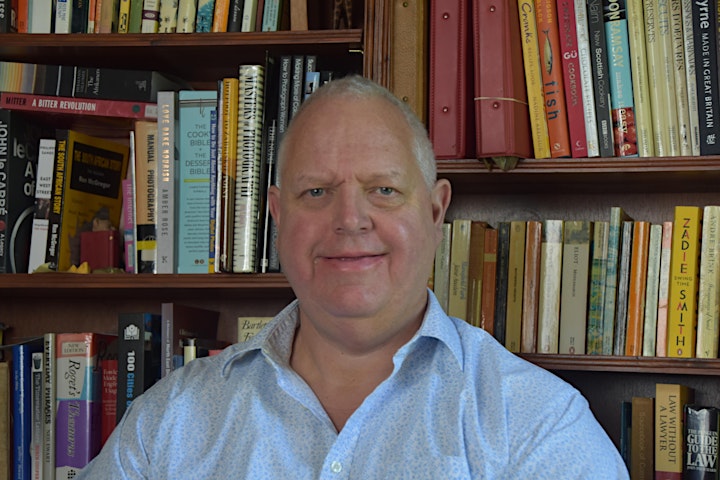 Bill Roberts has been involved with the IB for over 25 years in a variety of ways. He has taught Theory of Knowledge, Mathematics and Further Mathematics around the world including in Cairo, Egypt and in Dar es Salaam, Tanzania. He also has extensive experience as a DP Coordinator and Administrator. Furthermore he has been involved in online education since 2012, working on the delivery of Mathematics and ToK. This has been as a curriculum designer, curriculum advisor and teacher. Alongside this he has worked as part of the IB Educator Network as a team leader for verification and evaluation visits, as a school consultant for the authorisation process, has been involved in reviewing five-year evaluations and has worked on curriculum reviews for both Mathematics and ToK; he also has significant examining experience. 
Bill has led over sixty workshops for the IB in ToK, Mathematics HL, Leading the Learning and Head of School. He spends a lot of time advising schools on teaching ToK and integrating ToK into subject areas and has conducted over one hundred and fifty in-school workshops.
Outside of work associated with the IB, Bill works in the field of gender studies and is on the editorial board of the Journal for LGBT Youth. His research interest is in working with older adolescents and young adults on construction of masculinity in an educational context. In his spare time, Bill enjoys reading, cooking and gardening.
Cost to Attend
$129 per person or $400 for 4 people
If you are a Title I school or receive Title I funds for your school, you can receive special pricing. Please email events@fariaedu.com for more information.
Please note that this is not an IB workshop. All opinions shared are those of the presenter, they are not definitive interpretations of IB Policy. For that please refer to your IB coordinator or IB accredited event. This is a sharing of ideas and approaches that the facilitator believes stimulates best IB practice.