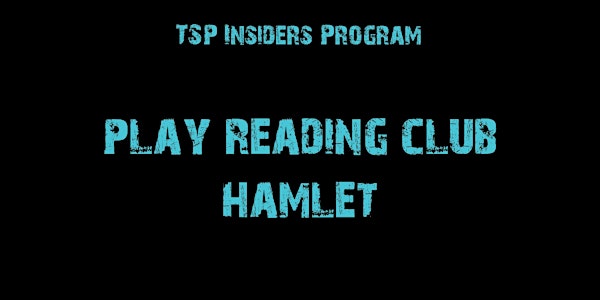 ONLINE! Play Reading Club: "HAMLET"
Description
In this community-driven event, you'll try your hand at reading Shakespeare's HAMLET, then (with the help of a study guide) discuss the play with fellow club members. A snippet of the play will be read aloud by members of The Seeing Place's ensemble. Led by Brandon Walker and Erin Cronican, Co-Artistic Directors of The Seeing Place.
This event is free, but a donation is appreciated - proceeds directly support our education program.
This event is perfect for people who love Shakespeare, as well as those who are giving his work a try for the first time. Beginners welcome!
A study guide and link to a download of the play will be emailed within 24 hours. A Zoom link will be sent via email on the day-of the event.