Description
Pie & AI is a series of deeplearning.ai meetups independently hosted by community groups. This event is hosted by Nabeel Siddiqui and Data and Machine Learning in Singapore. Special thanks to their support!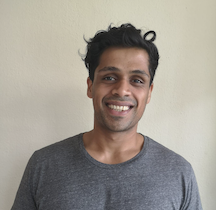 ---
AI-driven automation is projected to massively transform the way work is done, disrupting 1 out of 3 Financial Sector jobs in Singapore alone. But it's not just a future concept – learn more about Intelligent Automation use cases that leading organizations are currently embracing to shape the way work is done in their organizations. In this event, we will define Intelligent Automation and its guardrails as well as share practical examples, advice, experiences and a demonstration of AI in action. We will discuss how machine intelligence can complement human intelligence. While humans are creative and imaginative, AI & robots are better suited to tasks that humans find difficult and dislike. Machine intelligence works with humans to amplify our innate intelligence. Helped by robots, we can be relieved of the repetitive and exhaustive, and be free to predict and derive the analytical and strategic. With these technologies, organisations can transform business processes – not only achieving higher speed and precision, but also automating predictions and decisions on the basis of structured and unstructured inputs.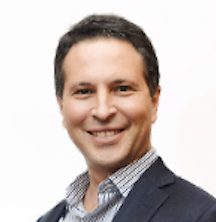 About guest speaker Mr Ronen Lamdan: In his most recent role, Ronen led WorkFusion in Asia/Pacific. Ronen is a thought leader in cognitive automation, artificial intelligence and process optimization across industries. In previous roles, Ronen held a number of senior appointments as Sales Director at Microsoft, head of NetSuite in Asia, Channel lead at IBM and senior roles at Mercury.
---
Event Agenda: (*subject to change)
Welcome & Introductions (5 mins)
Keep Dreaming: cover some of the coolest new research being released (15 mins)
Main Topic: Mr. Ronen Lamdan -

Transformation of Work Through AI-powered RPA

(30 mins)
Q&A: (10 mins)
---
Course Promo code:
After the webinar, we will provide a limited course promo code for attendees who complete a post-event survey sent by deeplearning.ai after the event. The code is for 50% off first-month subscription to any of deeplearning.ai's courses on Coursera.

---
How to join the event online:
This is an online event. Please check your order confirmation email after you register for the access link.
---
About Pie & AI: Pie & AI is a series of deeplearning.ai meetups independently hosted by our global AI community. Events typically include conversations with leaders in the world, thought-provoking discussions, networking opportunities with your fellow learners, hands-on project practice, and pies (or other desserts you prefer.)
If you are interested in hosting a local Pie & AI event for us in other cities and becoming one of our global ambassadors, send us a note at events@deeplearning.ai!
---
Special thanks to host partner Draper Startup House!