ONLINE | Peace Arch Centennial 1921-2021| Social Gathering - Commemoration
Peace Arch Centennial ONLINE Gathering, Reflection & Program
About this event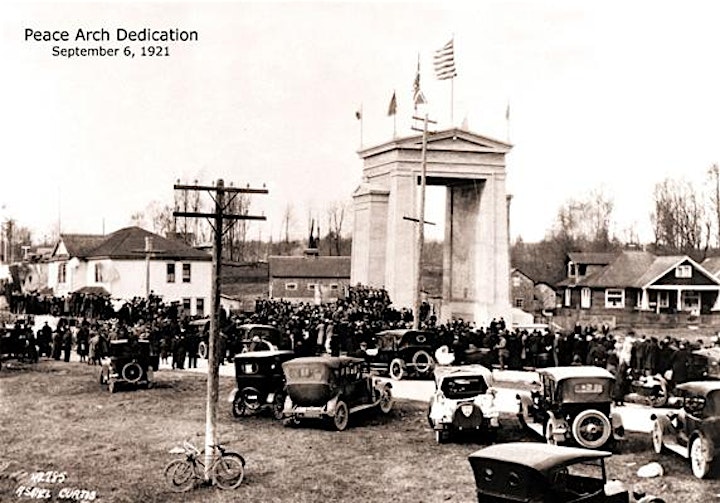 ATTENTION | This an ONLINE/ VIRTUAL PROGRAM
"Participate in this commemoration marking the 100 anniversary of the dedication of the International Peace Arch.
The International Peace Arch and Park are located on the USA Canada Boundary in Blaine, Washington, and Surrey, British Columbia Canada.
We invite American's and Canadian's, family, friends, young and old, to join our online remembrance as we observe the September 6th, 2021 dedication Ceremony.
We will connect as honor and remember the founders of the Peace Arch.
We are keeping our historic milestone for the park and the Arch alive through today's technology. This technology is something that our Peace Arch founders never dreamed possible. We honor them as we gather in the spirit of International Peace, Unity, and Friendship.
The Canadian side of the park remains closed. We need both countries to participate in the planning and implementation of the centennial. The time capsule located inside the cornerstone of the Arch will not be opened.
The good news is we finally get to start planning our centennial season commemorations. Our planning includes the creation of NEW TIME CAPSULES! You will hear more about that during our gathering. What are the next steps that we will take together!
YOU MAY PURCHASE AN COMMEMORATIVE EVENT PATCH WHEN YOU REGISTER for your FREE REGISTRATION.
**PLEASE register as families or individuals.**
**YOUTH participants (under 18) must be registered by their parents or guardians.**
**PLEASE SHARE the Eventbrite registration link to members of your family, friends, community groups, or your friends in service groups like Scouting, Camp Fire, Guiding so that they can register themselves.**
CENTENNIAL PATCH PURCHASES - Your purchase price includes shipping in the continental United States and Canada (USPS First Class Mail). BUYER pays Washington State Sales tax and EVENTBRITE fees. More centennial items may be available for purchase online on the event day.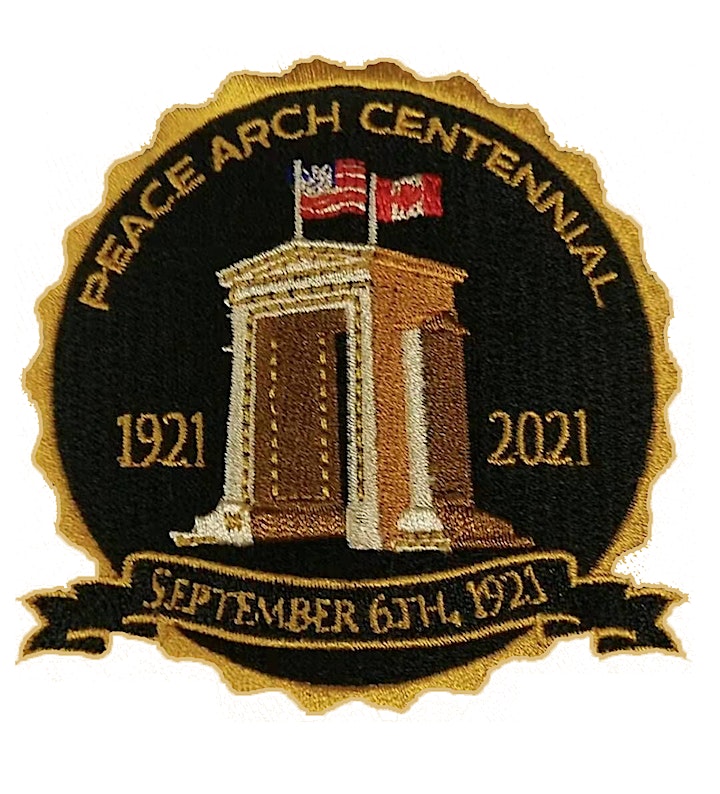 Date and time
Location
Refund policy
Organizer of ONLINE | Peace Arch Centennial 1921-2021| Social Gathering - Commemoration
The International Peace Arch Association (IPAA) is a non-profit charitable organization dedicated to the heritage and preservation of the International Peace Arch.
Since being founded in 1995, the association's activities have included historical reenactments, commemorations, concerts, art festivals, educational programs, and other special events including the Peace Arch Park International Sculpture Exhibition, an annual feature in the park that is now in its 23rd year.
In 2015, we held the Hands Across the Border Revival, and the 2020 Hands Across the Border Program will be the sixth annual celebration.
International Peace Arch Association (IPAA)
P.O. Box 2564, Blaine, WA 98231-2564 USA 
360.332.7165 | info@handsacrosstheborder.info
IRS ID 91-1677620
The International Peace Arch Association is formerly known as 
the United States Canada Peace Anniversary Association (1995-2016)