Share a poem, a story, a song, a sketch! We welcome all forms of self expressions at Sidewalk Beirut's weekly Open Mic nights!
About this event
Every Sunday we gather on Zoom to share all forms of self-expression. You sign up when you log in by mentioning it to the host. Each performer has 5-7 minutes. We welcome all forms of art and all languages. The Zoom room opens at 8:15 PM (currently GMT+2/ Lebanon time) for sign-ups, and we kickoff the night around 8:30 PM.
In order to maintain the safety of the space, if it is your first time joining, we will ask you to turn on the camera briely beore kicking off the night.
Sidewalk Beirut went online in early 2020 due to the pandemic and since then has had attendees from all over the world. The Sidewalk online community has members from from the Netherlands, Denmark, Morocco, Switzerland, the UK, the US, Canada, Cyprus, Scotland, Pakistan and of course members from all over Lebanon. With every new event, we are meeting new poets and expanding. You are also more than welcomed to just attend and listen, there is never a pressure on anyone to perform and we value our listeners just as much as our performers.
Feel free to reach out to us on any platform, be it Facebook: Sidewalk Beirut, or Instagram: @sidewalk_beirut, or via our email: sidewalkbeirut@gmail.com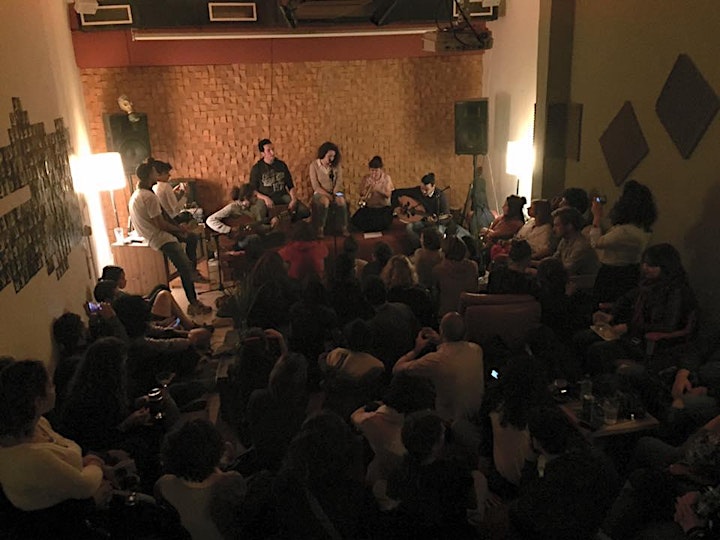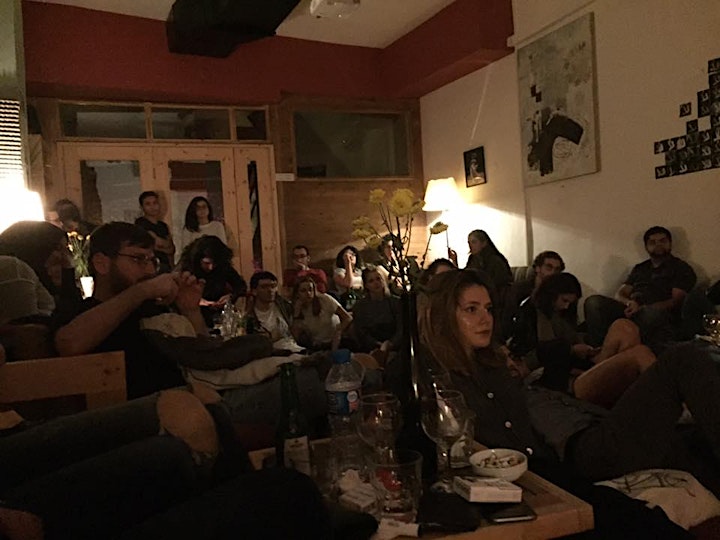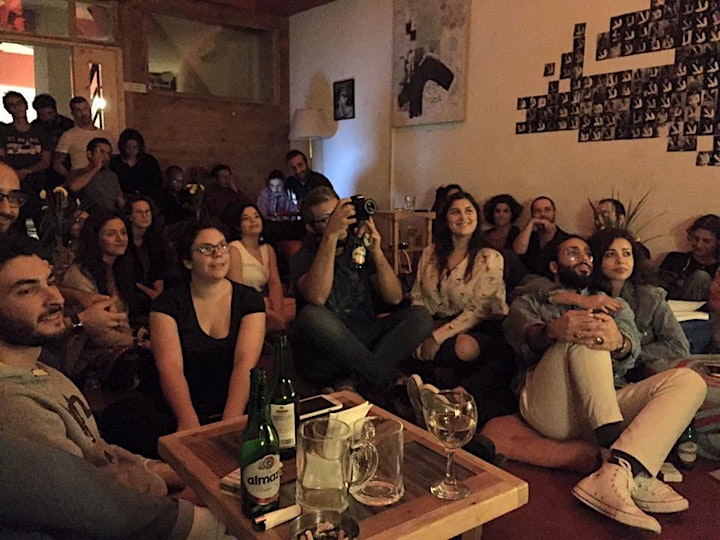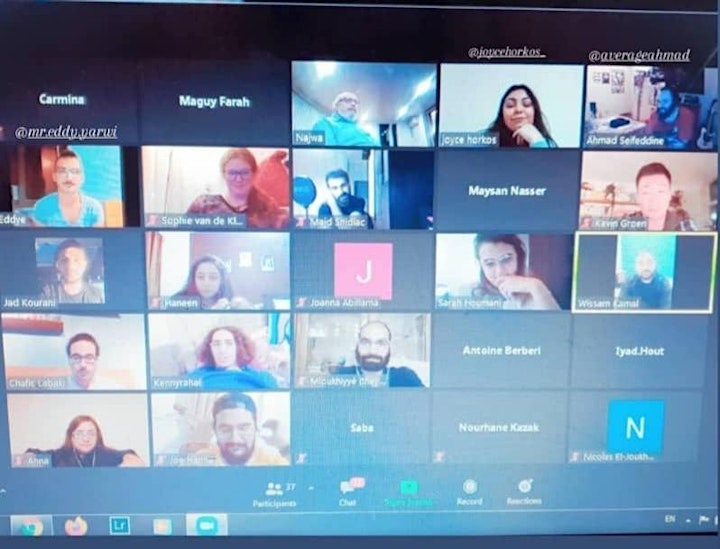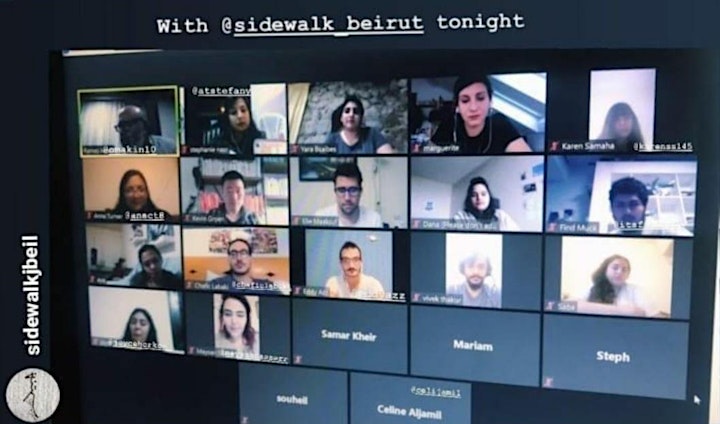 Organizer of Online Open Mic!
A cultural community based in Beirut, Lebanon. Born in 2017, Sidewalk Beirut is the first of its kind in the MENA region, offering a weekly Open Mic and safe space for self-expression as well as a variety of workshops and events. Sidewalk Beirut is a sister initiative of Paris Lit Up, a transnational Open Mic and literary organization. It aims to offer to Beirut a constant and dependable space where people can be free, share and grow. Since the beginning of the pandemic, we have moved our nights to the platform of Zoom.