The Serious Gamers will host an end-of-year celebration for all our serious gaming community members; games for fun and connection! :D
About this Event
Why join this session?
Join The Serious Gamers online to discover & experience light party & 'board' games you can play remote, just for fun!
As The Serious Gamers we are on a mission to 'Transform workplaces, one game at a time!'
Next to how we transform workplaces, board gaming is also our biggest hobby. That is what this community celebration will be all about. We believe 'serious games put the fun in functional,' but not this time around. Because connecting and collaborating with others doesn't always need to be functional, it can also be just fun!
We'll play and share some of our favorite 'board games' that have a digital variant or have been hacked to be playable online. We will invite our serious gaming community to close of the year together with us.
🎥 We want everyone who signs up for this session to know that we will record it.*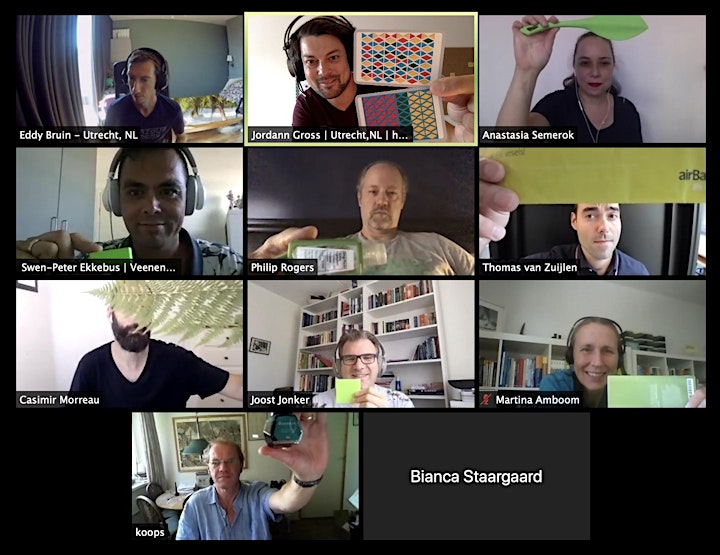 [Example of a previous energizer with physical objects]
What are serious games?
The Serious Gamers believe a serious game creates a psychological safe environment in which harmful patterns can be uncovered and new behaviours can be experimented with.
Our main reason for playing a serious game is to explore topics for learning and reflecting. This means the most added value comes from two things. One is understanding how to facilitate and frame the game properly. The other is guiding players during the debrief on what patterns and behaviours there were and how they relate to outside of the game world. Awesome side-effect is how a lot of serious games are also serious fun.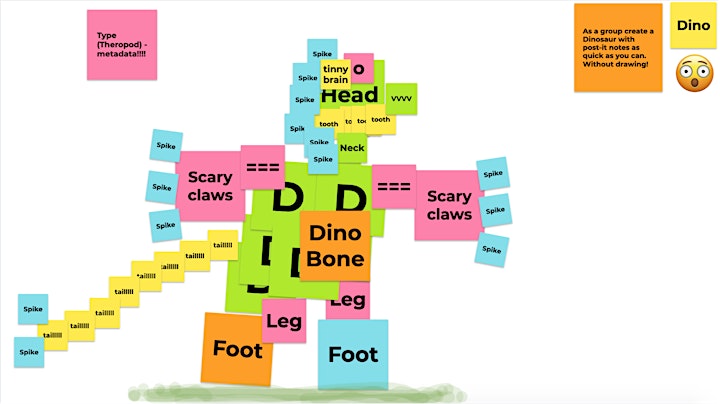 [Example of a previous zoom-in activity]
What will you take away?
These are the things you will 'walk away' with after attending our session:
a big smile on your face
having connected with board game geeks from all over
ideas of fun games to play to connect with friends, family and colleagues
pointers and sources to facilitate those yourself
landing page with links to everything used
energy and inspiration ;)
We believe these things will empower you to add play and fun to the interactions you have with people close to you.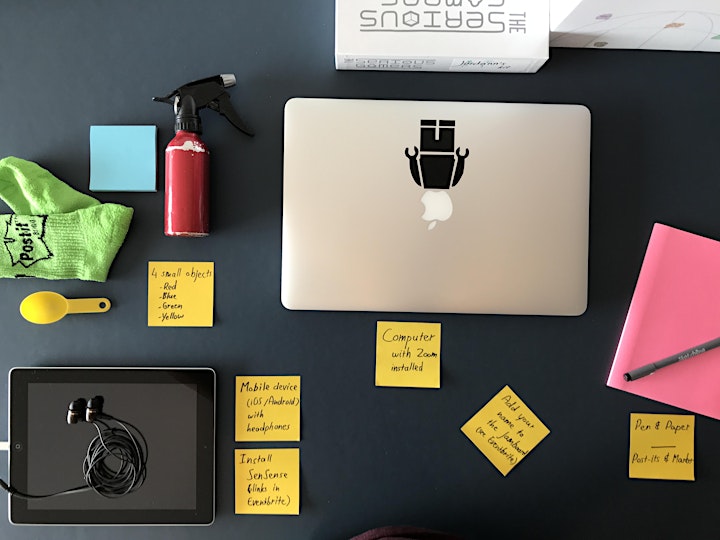 [Example prep for the pilot of our online series]
Relevant notes!
💎 We mastered how to facilitate serious games offline for years and were a bit reluctant to just move (parts of) our serious games workshop online. Over the last months we ramped up our training and mentoring experience in the online world. As we uncovered ways to work our magic in the virtual world, we now feel confident about the value we can deliver with serious games in an online format.
🧑‍🔬 Another thing we love to experiment with is new business models. Like you see on this event the option to 'pay-what-its-worth' in the form of a Donation ticket. Also exploring Patreon as a way to see if we can spend more time on discovering, creating and sharing serious games with our community. If you join our highest tier Patreon, you'll get first and free access to this event and the following ones!
💻 We are using Zoom during this experiment. Having it installed on a laptop or desktop might be required to participate during the whole session. Afterwards you can host or facilitate the things we try out here in your own video conferencing software (depending on the features it supports).
🎥 *We want everyone who signs up to know that we will record the whole session. The main goal is to reuse parts of it in an instruction video we will share online. This way we can inspire more people on how to facilitate and debrief serious games in an awesome way. Small parts of the session might also be used for other means, for example on social media or for getting players excited for future sessions.