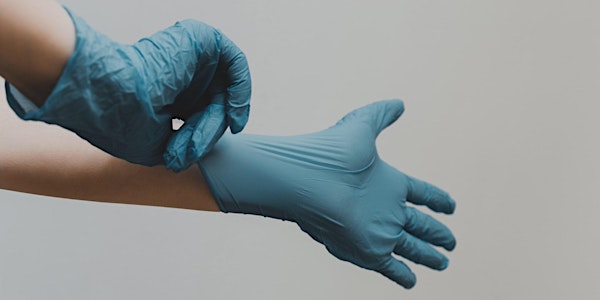 ONLINE: Medical Play Series: Wanna Play Doctor?
Down with a case of medical Fetishism? Not to worry, this specialist has just the prescription you need.
Refund Policy
Contact the organizer to request a refund.
About this event
Note: This will be a live, online class offered through Zoom. No on-site tickets will be available.
---
Heart racing at the sight of needles? Weak in the knees thinking about scalpels and sutures? Sounds like you've come down with a case of medical fetishism. Not to worry though, this specialist has just the prescription you need to break your fever caused by routine play session blues. So get ready to open up and say "ah" as we cover how to go from scenes that'll put a dungeon to sleep to play that will have you screaming "Hellooo Nurse!" The doctor will see you now.
PRESENTER:
Ignixia is an internationally renowned professional kink educator and leather-woman who was the owner and sole-operator of an award-winning leather business where she used her skills as a leatherworker to create the Kinkability toy line, first of its kind fetish gear designed for those with disabilities. As someone who lives with chronic pain, along with her partner, she uses her experiences to help others with chronic pain through classes designed to make daily life and kink easier to manage.
Over the past 5 years she's shared that passion by teaching at over 50 major kink conferences. When not traveling to teach at kink conventions, she used to volunteer 2 days per week at her local dungeon as a DM and educator. Locally she has also been a founding member and Co-Chair of NLA-Orlando, Co-Founder of WiLO (Women in Leather Orlando), Co-Creator of CFL Littles, and a supporter of WinK (Women in Kink), Dominant's Roundtable, and multiple under 35 groups.
TICKETING:
Tickets: $15 - $35 in advance through Eventbrite until the start of class. Please pay at the level you can comfortably afford.
We offer a sliding scale, so that cost is not a barrier to attendance.
The regular ticket is $25. This is what most people should pay.
The $15 ticket is offered for those for whom the $25 ticket would be a barrier to participation. If $25 is too much, we take your word for it! Just pay $15.
Have a great salary? Feeling generous? Paying at the $35 level allows us to make the discounted ticketing available to others who need it.
So - that's it! Choose the level you can comfortably afford.
ACCESS:
This will be a live, online class offered through Zoom. To participate, you will need to download the free, basic version of the Zoom app before the class! This class will not be recorded and is not available for later viewing.
Zoom now provides closed captioning which will be available for this event.