Online Marketing Secrets [5 Secret Steps to Magnet Massive Leads Online and Make Sales] (Live WeChat session)

Wednesday, June 1, 2016 from 9:00 PM to 10:00 PM (Malaysia Time Malaysia (Kuala Lumpur) Time)
Event Details
Internet Marketing can be very profitable, but only if you know what you're doing.
Most people start, but very few end up making it successful. After countless hours of hard effort and bank-breaking investments, most are nowhere closer to achieving their dreams than when they first started.
Can you relate?
Truth be told, Internet Marketing can be challenging if you don't have the right mentor to give you the advice that you need to succeed.
In October 2014, I was very lucky to be a student of a world-renowned Internet Entrepreneur from the U.S. by the name of Simon Leung in the only online marketing course he conducted in Malaysia during that year.
(You can learn more about my mentor and check out his credentials, videos and Internet Marketing tips by visiting his authority website at http://SimonLeung.com)
Within months, I not only mastered the skill to generate USD1000 in just one day from only one hour of work, but I have now become an online marketing coach under his leadership.
Simon Leung and I have the same life mission of creating freedom by helping others, but because of his busy traveling schedule keynoting at seminars across the world, he has very little time left to make the type of impact he wants to make.
This is where I come in.
Because I want to make the same impact that Simon has made over the last 10 years plus, I approached my mentor about a project where I will personally do the training to whoever is willing to learn.
With the technology now days, it is not impossible to touch more life if leveraging on it. With WeChat, we can create podcast, with WeChat, we can talk to hundreds of people without single charges.THUS, I have requested my mentor's advice to spread the mission by this way.
Simon agreed.
And the great news is that because it doesn't cost me to do my own sharing at home, the savings will be passed on to you.
This means that I am allowed to share his multi-million dollar secrets for free.
For those of you who are interested in learning these secrets that are responsible for my success and over 10,000 of his global success stories, RSVP to join to discover the "5 Simple Secret Steps":
- How to do Attraction Marketing instead of Push Marketing by leveraging on the Internet 
- How to apply these strategies to any industries in this world
- How to create fast income on the Internet, even if you are a complete newbie
- How to build a real business online even if you have no products, services, experience or technical skills
- How I was able to generate USD1000 in cold hard cash in one day from only one hour of work
- How my business was able to continue to grow even more over the last several months as a result of small tweaks to my online campaigns
- How you can do the same, even if your only online skill is how to add friends and make posts on Facebook (Hint: I actually make the most of my income from Facebook!)
- And much, much more...
My sharing will only be one hour long, so it won't take up much of your time.
And because my sharing will be done via WeChat, you will be able to access it anytime you want, even if you can't make it live.
However, I will be giving away some time-sensitive free bonuses during the session, so it is in your best interest to attend the live session, or listen to it as soon as you can.
Here are your instructions:
 1. Scan the QR Code below Or add me WeChat through my WeChat ID: WilliamCheong911, add me as "Friend" & PM me your EventBrite Order number which you will get after registration so that I able to invite you into the WeChat Sharing ChatRoom to wait for the Voice Sharing.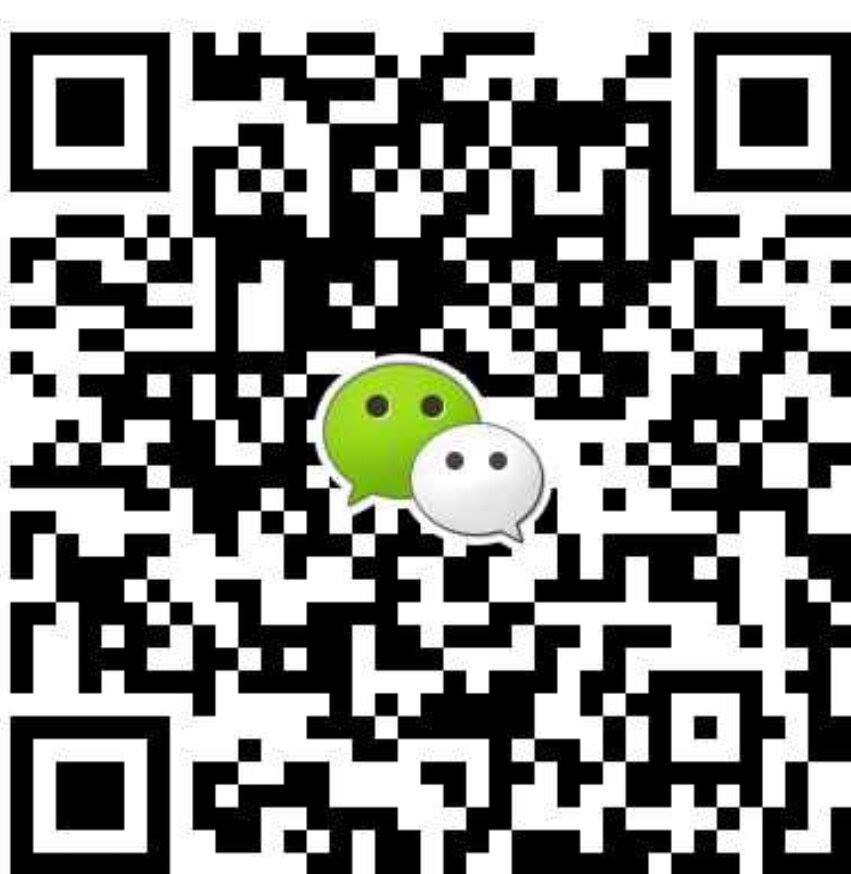 Please be sure to follow all above steps, otherwise you will not be added into our group, and you will miss out on the training.
No replay will be provided.
NOTE: You are free to tell your friends about this WeChat session, but do note that all attendees must be registered on this page, otherwise they are not allowed in. Please do not simply add your friends and definitely do not SPAM the group, disturb the participants or start any Walkie Talkie sessions. All violators will be removed from the group and will not be allowed to access any of our valuable content.
There's very little time left before we will close the registration, so your best bet is to RSVP now to secure your spot on this WeChat session.
You will enjoy it and find it valuable. I promise :)
Have questions about Online Marketing Secrets [5 Secret Steps to Magnet Massive Leads Online and Make Sales] (Live WeChat session)?
Contact William Cheong
When & Where

Penang

Penang
Malaysia

Wednesday, June 1, 2016 from 9:00 PM to 10:00 PM (Malaysia Time Malaysia (Kuala Lumpur) Time)
Add to my calendar
Organizer
Online Entrepreneur, International Marketing Coach.