ONLINE: LIVE WORKSHOP - Become a 2018/2019 MACRA-MIPS Quality Project Manag...
Description
THIS EVENT WILL BE PRESENTED LIVE ONLINE BY A CERTIFIED INSTRUCTOR
November 7, 8, 14, 15, 2018. Only 1 hour per day.
Noon Eastern, 11 a.m. Central, 10 a.m. Mountain, and 9 a.m. Pacific Times
MPORTANT: Attendance in live sessions is NOT required.
Each class is recorded daily and available in 24/7 dashboard.
Individual Registration $499 per seat
Group Registration (2 or more registering at the same time) $399 per seat
Credential is intended for: CMIOs, CIOs, CTOs, Technology Professionals, Medical Office Managers, Practice Managers, Health IT Professionals, Nurse Managers, Physician/Providers, Office Managers and others. A valuable addition to any healthcare or IT industry professional profile!
COURSE DESCRIPTION:
The CMQP (Certified MIPS Quality Professional) Certification is now fully up to date with the 2019 Final Rule and CMS requirements for 2019 reporting. The series will also review 2018 reporting.
The course provides comprehensive guidance for project managers, practice managers, consultants, eligible clinicians (providers), and group practices to comprehend and participate in MIPS with a specific focus on optimization in reporting. Not only does this program describe how to succeed in 2019 reporting for the Quality performance category (formerly PQRS). It also teaches methods for maximizing the MIPS score through reporting and measure selection. This will position participants for optimal performance for the 2019 reporting year. Self-paced supplemental modules for all aspects of the Qualtiy performance category are included. The course will also touch on strategies for PI, Improvement Activities, and Cost.
Professionals will learn how to maximize incentive payments, avoid reimbursement penalties, and streamline reporting. Trisha will cut through the red tape and legalese with practical training that offers step-by-step instructions for success.
_____________________________________________________________________________
CERTIFICATION AND ACCREDITATION

ACCREDITATION: Upon completion, physicians and PA's (ACCME), nursing (ANCC), HIMSS and CHIME CE's are available. Click on the button below for detailed credit information.

_________________________________________________________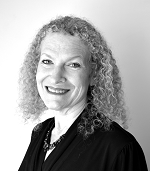 WORKSHOP INSTRUCTOR, SUBJECT MATTER EXPERT
Trisha Conway, RN, BSN, CEO and Principal Consultant, eHealth Consulting
Trisha Conway is the founder of eHealth Consulting. With over 24 years of nursing experience combined with over a decade of IT experience, she is well suited to bridge the great divide between technology and clinical practice. A graduate of the University of North Carolina in Chapel Hill, Trisha has worked in cardiac care, home care, Medicare compliance and billing, and most recently health informatics. Each of these opportunities have uniquely molded her into an expert in the health informatics field positioning her to be a pivotal part of each practice. Primary areas of expertise are: Meaningful Use, PQRS, EHR functionality and workflow, Training and Vendor Integration..

_________________________________________________________
Read the Refund Policy.