ONLINE-Legal Hacking for Startups with Donna Petkanics

Thursday, July 17, 2014 from 7:00 PM to 10:00 PM (PDT)
Event Details
Learn how not to get tripped up on legal matters while setting up your startup. 
Donna Petkanics was named by the Silicon Valley Business Journal as a "Woman of Influence," 2013 and honored by The Recorder as one of the "Women Leaders in Technology Law," 2013.
Petkanics has provided legal counsel to some of the country's most innovative technology companies. She has represented hundreds of startups and advised companies and underwriters in more than 65 public offerings during the course of her career. In addition, she has served in a number of management positions during her tenure at Wilson Sonsini and is a founding member of the firm's Women's Initiative Network.
Partner
Corporate Finance
Corporate Law & Governance
Energy Innovation & Clean Technology
Entrepreneurial Services
Life Sciences
Mergers & Acquisitions
Venture Capital
EXPERIENCE:
Donna Petkanics is a partner in the Palo Alto office of Wilson Sonsini Goodrich & Rosati. Her law practice focuses on the representation of growth companies, with a particular emphasis on corporate and securities issues. She represents both privately held and public companies across a broad range of industries, including telecommunications, Internet infrastructure, networking, life sciences, computer software and hardware, clean technology and energy, and electronics. She has experience representing companies in many types of corporate transactions, including mergers and acquisitions, initial public offerings, and joint ventures. She also counsels clients who are starting new businesses with respect to general corporate matters and protection of their intellectual property.
During her tenure at the firm, Donna has served in a number of management positions, including managing director of operations and chair of the Operations Committee from 2000 to 2006; member of the firm's board of directors, Policy Committee, and Compensation Committee; associate managing partner of the firm; and co-chair of the Hiring Committee and Nominating Committee. She served on the board of directors of the Wilson Sonsini Goodrich & Rosati Foundation from 2000 to 2010.
Prior to attending law school, Donna was a staff economist in the Executive Office of the President during Jimmy Carter's administration and also worked for the House of Representatives. She began practicing at Wilson Sonsini Goodrich & Rosati in 1985.
SELECT TRANSACTIONS AND CLIENTS:
In the course of her career, Donna has represented companies and underwriters in more than 65 public offerings
Public companies Donna has represented include Agilent Technologies, Calgene, Catalytica Energy Systems, Cell Genesys, Cypress Semiconductor, Foundation Health, Hewlett-Packard, LoudCloud, Pacific Biosciences, PMC-Sierra, Solectron Corporation, Sun Microsystems, and Zilog
EDUCATION:
J.D., University of California, Berkeley, Boalt Hall School of Law, 1985
B.A., Economics, Northwestern University, 1980
Member, Phi Beta Kappa
ASSOCIATIONS AND MEMBERSHIPS:
Trustee, UC Berkeley Foundation (2006-2011)
Member, Board of Advisors, Stanford Community Law Clinic (2000-2006)
Member, Board of Visitors, Northwestern University, Weinberg College of Arts and Sciences (2003-present)
Member, Northwestern University San Francisco Bay Area Leadership Council (2008-present)
Co-chair, Northwestern University San Francisco Bay Area Leadership Council (2008-2011)
Chair, Committee on Realizing Business Potential, Ernst & Young Entrepreneur of the Year Award (2004-2005)
National Judge, Ernst & Young Entrepreneur of the Year Award (2003-2005)
Judge, Clean Tech Open (2006-2009)
Director, Fresh Lifelines for Youth
SELECT SPEAKING ENGAGEMENTS:
Donna is a frequent guest speaker on matters relating to practice management, firm governance, corporate governance, executive compensation, and venture capital trends
Lecturer, Berkeley Law, University of California, Berkeley - Venture Capital and Initial Public Offerings (Spring Semesters 2010-2013)
Organizer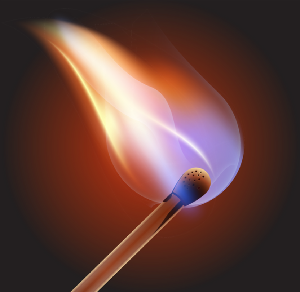 Visit https://igniterconf.com
Igniter Conference is for entrepreneurs who wants to grow their startup, learn about every aspect of business development, and network with other like-minded founders and entrepreneurs in the Valley. Be a member! Click Join Us at http://www.IgniterSV.com This is an unofficial group not affiliated with Stanford and not restricted to Stanford students. Join us at Web / Facebook / Twitter / Flickr 
Organised by Stanford Igniters and hosted by Vorkspace: Workspace of the Future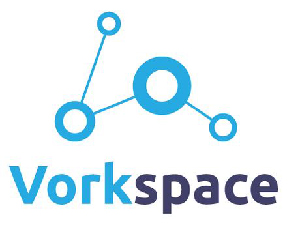 ONLINE-Legal Hacking for Startups with Donna Petkanics