A COURSE TO SHIFT YOUR CONSCIOUSNESS TOWARDS INNER PEACE, IMPROVED HEALTH, INCREASED GRATITUDE, AND DEEPER STATES OF JOY.
About this event
JOURNEY INTO HAPPINESS MONDAY OCTOBER 26TH, 2020
ONE DAY DEEP IMMERSION RETREAT NOW ONLINE!!!!
Experience the ONE DAY COURSE from the comfort of your own home or sacred space.
Give Yourself, Your Family and Your Friends, This Gift of Immersion
Be Immersed in Ancient Sacred Practices, Powerful Teachings, and Meditations by an Enlightened Teacher during this live Webcast direct from India...... bringing gifts for which we've all been waiting, including:
A Calm Mind
Spiritual Growth
Transformation in Consciousness
Improved Well-Being
Loving Relationships
Enhanced Capacity for Success
Over 40 locations participating simultaneously across North America
Testimonial From a Recent Participant
What an amazing, powerful and joyful Journey to Happiness event I experienced yesterday! So remarkable that we are receiving this chance to create happiness within by powerfully becoming aware of our tendencies that create illusions and what delight to receive the 2 gifts from the Great Compassionate Light... O.M.G. And may I say what fun dancing and cohesiveness of such lovely a group of people. We are so blessed! O.M.G.!!!!!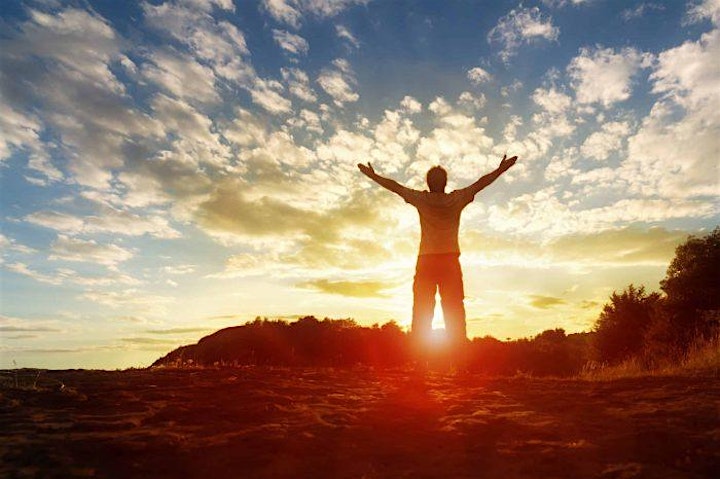 MONDAY OCTOBER 26TH, 2020
** YOU WILL NEED AN INTERNET CONNECTION TO ACCESS THE MEETING ONLINE AND A FREE ZOOM PERSONAL ACCOUNT**
9:30 AM - 6:30 PM Central Time
The program will start promptly in 40 locations across the US and Canada at 10 :00 AM Central Time
We will have a day full of Teachings, Meditations, and Ancient Sacred Technologies for Awakening.
We will have short breaks throughout the day, as well as a 1 hour lunch break. You'll receive an email with more information a day or two before the course.
Send us an email at FairfieldAwakening@gmail.com if you have any questions or if we can support you in any way.
Save the date for the next Journey Into Happiness course Monday November 23rd, 2020
Very happy to be on this journey with you!
Date and time
Location
Refund policy
Organizer of ONLINE Journey Into Happiness~Monday October 26th, 2020