Description

Karla Thorpe
Director of Prevention and Promotion Initiatives
Mental Health Commission of Canada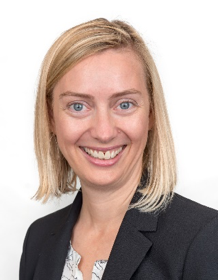 Learning objectives
1. discover how everyone has a role to play in workplace mental health.
2. learn key steps to successfully building a more mentally healthy workplace.
3. gain insight into a variety of online tools and resources to help you with your journey in advancing workplace mental health.
The Mental Health Commission of Canada (MHCC) is a national non-profit organization created by the Canadian government in 2007 in response to a senate committee tasked to study mental health, mental illness, and addiction. The MHCC leads the development and dissemination of innovative programs and tools to support the mental health and wellness of Canadians. Through its unique mandate from the Government of Canada, the MHCC supports federal, provincial, and territorial governments as well as organizations in the implementation of sound public policy.
The MHCC's current mandate aims to deliver on priority areas identified in the Mental Health Strategy for Canada in alignment with the delivery of its strategic plan, including workplace mental health. The MHCC is committed to helping employers create and maintain mentally healthy workplaces by providing the tools, information, and support needed to ensure that every person in Canada can go to work knowing their organization recognizes the importance of psychological health and safety in the workplace.
About the Presenter: Karla Thorpe is the Director of Prevention and Promotion Initiatives at Mental Health Commission of Canada. In this role, she leads the development and execution of projects to promote Changing Directions, Changing Lives: The Mental Health Strategy for Canada.