Description
During this online Seminar, our business partner Vincent Van Wijgerden of GVN Adviseurs/Expat Taxes will present information about how to file your taxes in the Netherlands, for privates and small companies. Vincent will give you some legal tips and tricks and there will also be time to ask your questions!
PROGRAM
- Tax System in the Netherlands, types of Income tax returns, partnership status, Box1 , Box 2 and Box 3
- Personal deductions (interest expense on mortgage loan, study expenses, healthcare expenses, alimony etc.
- Tax credits
- 30% ruling issues
- Taxation of small companies
- Legal tips and tricks.
In a separate, individual consult, Vincent can also inform and advise you about tax options for entrepreneurs. Self-employed professionals will be able to apply for an extra, temporary benefit for self-employed professionals to bridge the loss of income caused by the coronavirus from 1 March onwards, in the municipality where they live. Entrepreneurs who have a loan from microcredit provider Qredits do not have to repay their loan for a period of 6 months. During this period, the interest will be reduced to 2%. The government supports Qredits with 6 million euros. The €4,000 Compensation for affected sectors scheme is now open for entrepreneurs in the sectors that are hit hardest by the coronavirus measures.
REGISTRATION
There is no charge to attend, but REGISTRATION IS REQUIRED. REGISTERED ATTENDEES will get instructions to enter the ONLINE SEMINAR.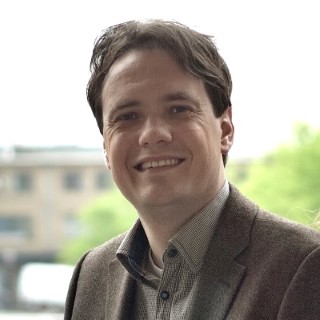 Vincent van Wijngerden, senior tax consultant at Expat Taxes