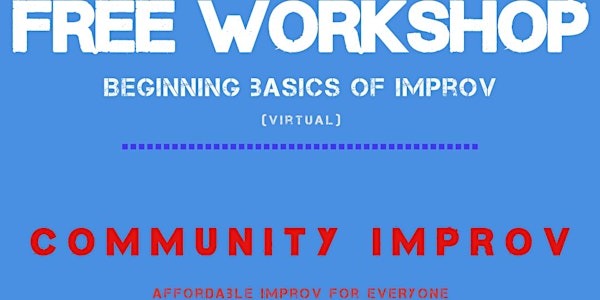 Online Improv Workshop - FREE
This free workshop is 90 minutes long and available from anywhere via Zoom! All experience levels welcome!
About this event
The first half, we warm-up and get everyone caught up to speed. The last half we get into scenes and longform.
If you're interested in further affordable, accessible improv workshops/classes, check back for upcoming events on Eventbrite or our meetup & facebook pages.
https://www.facebook.com/CommunityImprovLA
https://www.meetup.com/Community-Improv-LA
ig: @CommunityImprovLA