Develop creative writing and performance skills while discovering your inner comedic genius! Drop in anytime or sign up for the month.
About this Event
NEW WEEKLY SCHEDULE
Improv Comedy Monday 6pm, Wednesday 6pm, Friday 7pm
Stand-Up Comedy Sunday6pm, Tuesday 6pm, Thursday 6pm
Saturdays 1-2:30 COMBO Improv & Stand-up
We don't expect anyone to be there every day but that is an option.
We are adding teachers most days to accommodate growing numbers and to split up via ages and grades.
$25 to drop in anytime
$75 for FOUR classes (Usually 1/week) Register for the first day you want to start.
$125 monthly unlimited access to all after school sessions
NOT Included above
SKETCH COMEDY 4 TEENS $200 for eight weeks - each student will write, develop and produce their own sketch comedy as well as acting in other's scripts.
Not quite 13 yet, check out our comedy classes 4 kids. Are you 16+ and ready for more advanced work, check out classes 4 adults.
More about shows, classes and private events at www.eightimprov.biz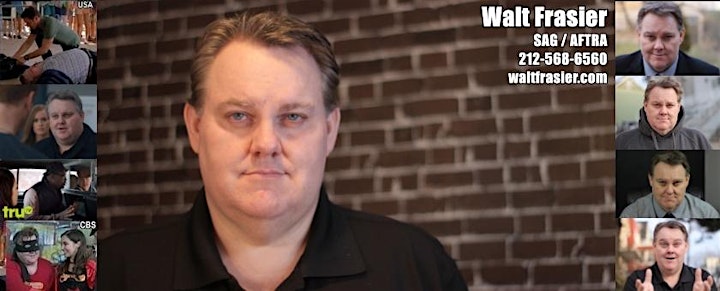 Teacher: Walt Frasier has one of the leading schools in New York City (EIGHT IS NEVER ENOUGH - AKA Improv 4 Kids, Improv 4 Teens) for kids & teens learning both stand-up and improv comedy.. His student, 12yo Carolyn White, was named the "Funniest kid in America" by Kenan Thompson, after winning the SNL star's national talent search.. Mr. Frasier also directs numerous programs in residency at NYC area schools and camps. TV credits include Billions, Royal Pains, Blue Bloods, Lilyhammer, Letterman and NICK. Theater Credit faves include Harold Hill (Music man), Prince Karl Franz (Student Prince), Rodolfo (La Boheme), Henry VIII (A Man for All Seasons), Jack (Where's Charlie), Avram (Fiddler on the Roof). Also the 2nd national tour of Scarlet Pimpernel, multiple Fringe Festival and other original works in NYC.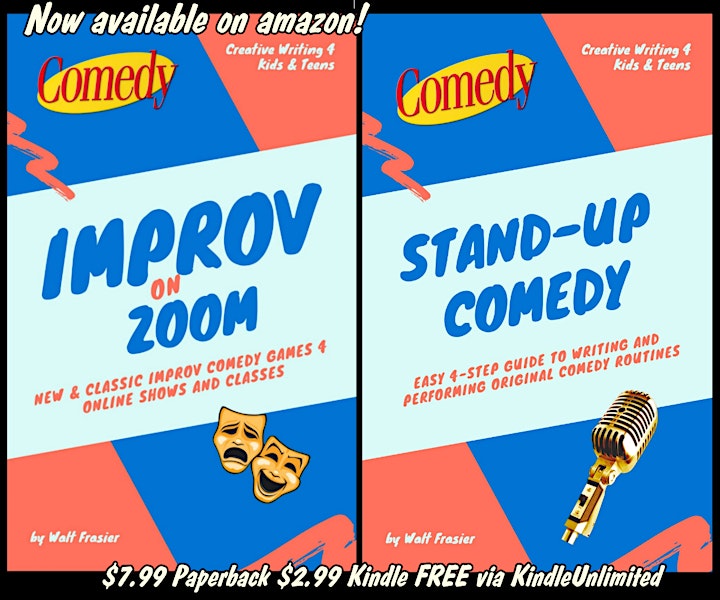 Improv 4 Kids (2 Book Series) now available on Amazon, FREE via KindleUnlimited
Stand-Up Comedy by Walt Fraser is a text book for comics and teachers looking to bring fun creative writing sections into the classroom.
Improv on Zoom by Walt Frasier is a list of games with tips and tricks to play online as well as Improv technique and wisdom.
Walt Frasier has been teaching kids, teens and adults for 18 years. In addition to his comedy school in Times Square (NOW Online) Frasier has worked with hundreds of corporate teams, colleges and K12 schools.
EMAIL eightimprov@gmail.com to book private shows/workshops for schools, camps, community centers and family events can be scheduled anytime for just $200. Up to 100 guests can interact with the artist and enjoy the 45-minute show. (regular $600-800/show LIVE in time square or at your venues)
MORE from EIGHT IS NEVER ENOUGH improv including adult classes and shows for corporate groups, colleges etc
Other Instructors: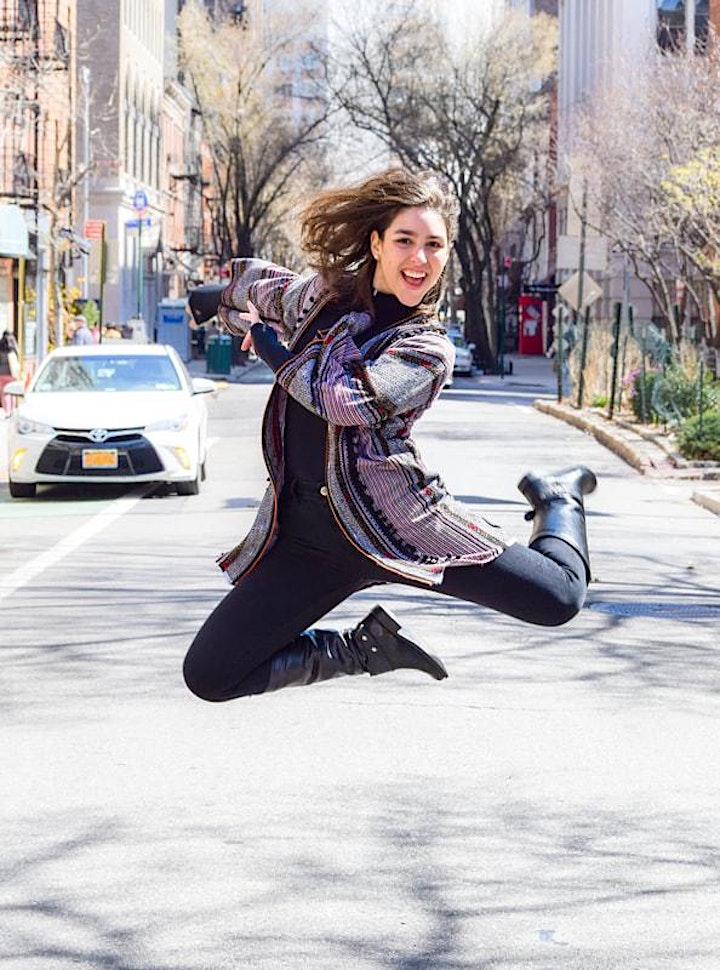 Andrea Hernandez Mieres, Member since 2019, Currently running our Central Park In Person Classes
Andrea is a Mexican & Spanish singer, actress and dancer. Originally from Mexico City where she debuted professionally on the Musical Theater scene in the Mexican Broadway versions of The Fiddler on the Roof and The Scarlet Pimpernel. Recent AMDA NY graduate, Andrea is venturing on the New York City scene.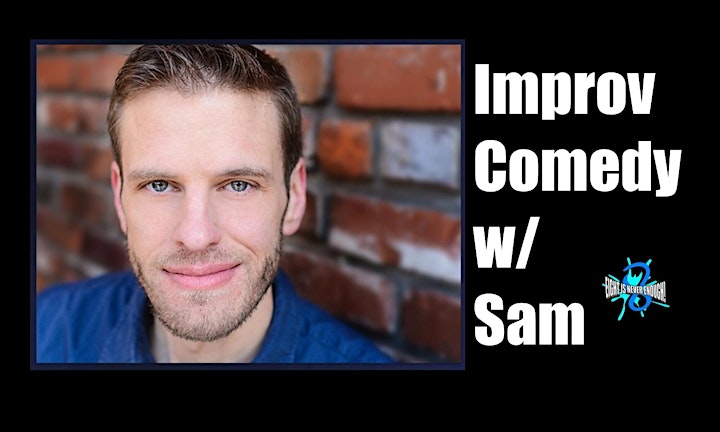 MC, Teacher, Corporate Event Specialist. Member of EIGHT IS NEVER ENOUGH since 2017. Times Square Company manager
Samuel van Wyk is a versatile actor based in New York City. He has a Bachelor's Degree in Theatre from Northwestern College in Orange City, Iowa. Since moving to New York, he trained with the famous Upward Citizen's Brigade Theatre where he completed their full curriculum in improvisation and sketch writing. With this training he has worked professionally as an improvisor in short form, long form, and interactive theatre. He has also lead hundreds of classes and workshops from kindergartners to senior executives. Additional credits include regional theater, commercials, and Indy films.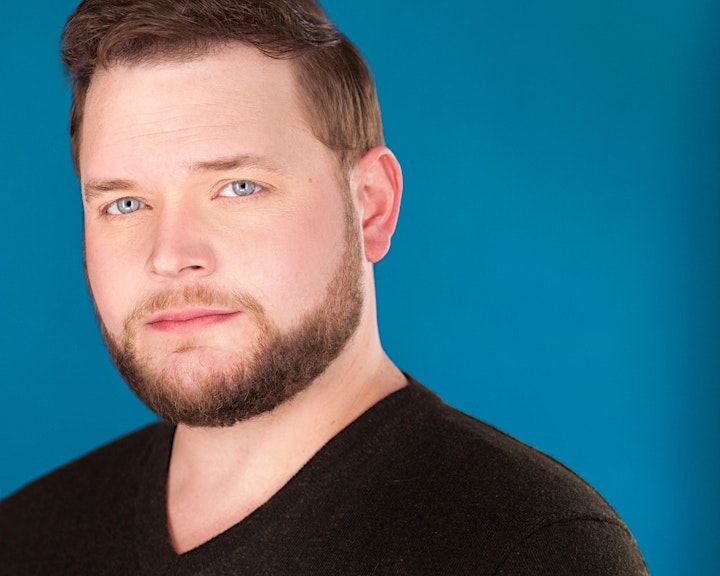 Evan Schultz , MC, Teacher, Member since 2009TV/Film: 30 Rock, Law and Order, Gossip Girls, Fringe, Cupid, When in Rome.This New York native is a graduate of Wagner College with a BA in Theatre Performance as well as Voice and Speech. Off Broadway: LMAO, Isabelle and the Pretty-Ugly Spell, The Gayest Christmas Pageant Ever. Off-Off Broadway: Lost Boys or an Awfully Big Adventure, JAR'D, Isabelle and the Pretty-Ugly Spell, Hollywood-Hollywood!, Booth! The Musical, Dickens Condensed. Regional Theatre: Shrek The Musical, Jekyll and Hyde, Seussical The Musical, A Wonderful Life, Grand Hotel, Into The Woods, James And The Giant Peach, The Wizard Of Oz, Harry Connick Jr's The Happy Elf, Sleeping Beauty, Charlie and the Chocolate Factory. Touring Theatre: Improv4Kids, Charlotte's Web, 1776, A Christmas Carol. Thank you to all for the love and support! Evanjschultz@gmail.com