Online fun, playing games, developing creativity, listening, public speaking and self confidence. Kids 7-12 welcome.
About this event
Check out more shows & classes from Improv 4 Kids, EIGHT IS NEVER ENOUGH and New York Improv Theater.
WHERE: Online via Zoom, links revealed after registration.
WHEN: Mondays/Wednesdays 5-6pm September 13, 14, 20, 22, 27, 29
RATE: $75
WHAT: Each session includes an hour of playing improvised theater games that are a ton of fun and teach valuable life skills.
Teacher: WALT FRASIER
Walt Frasier has been with EIGHT IS NEVER ENOUGH Improv Comedy since the beginning in 2002. In that time he has hosted over 5000 shows and workshops in Times Square and touring Nationwide. Now considered a specialist in corporate team building, Walter embraces Psychological Safety and tries to teach the world to smile. At every workshop, Walter gives his students homework "Now that you have taken my classes, you are now comics. It is your job to make the rest of the world smile. Don't wait for the world to make you happy first. Wake every morning and force yourself to smile and see how your world changes." He has run workshops for JP Morgan Chase, IBM, Morgan Stanley, Master Card, American Express, NYC Schools (DOE VENDOR), Microsoft/BING, Twitter, Louis Vuitton, Coach, Home Depot, Enrst & Young, GM, KRAFT, UBS, UNILEAVER and 100s more smaller/local firms as well as training corporate trainers.
TV: Letterman, Friends of the People, GMA, Royal Pains, Blue Bloods, Lilyhammer, WE, MTV, NICK
FILM: Various Indy/Short Films
Commercials/Industirals: Dr. Oz's Fat pants, Culligan Water, etc
Musical Theater – Off-Broadway, International Touring, Regional including 2nd Nat'l tiyur Scarlet Pimpernel
ALSO Opera, Church Choir Ringer and can often be found entertaining as Santa, The Blues Brothers, Abbott & Costello or as Piano Singer.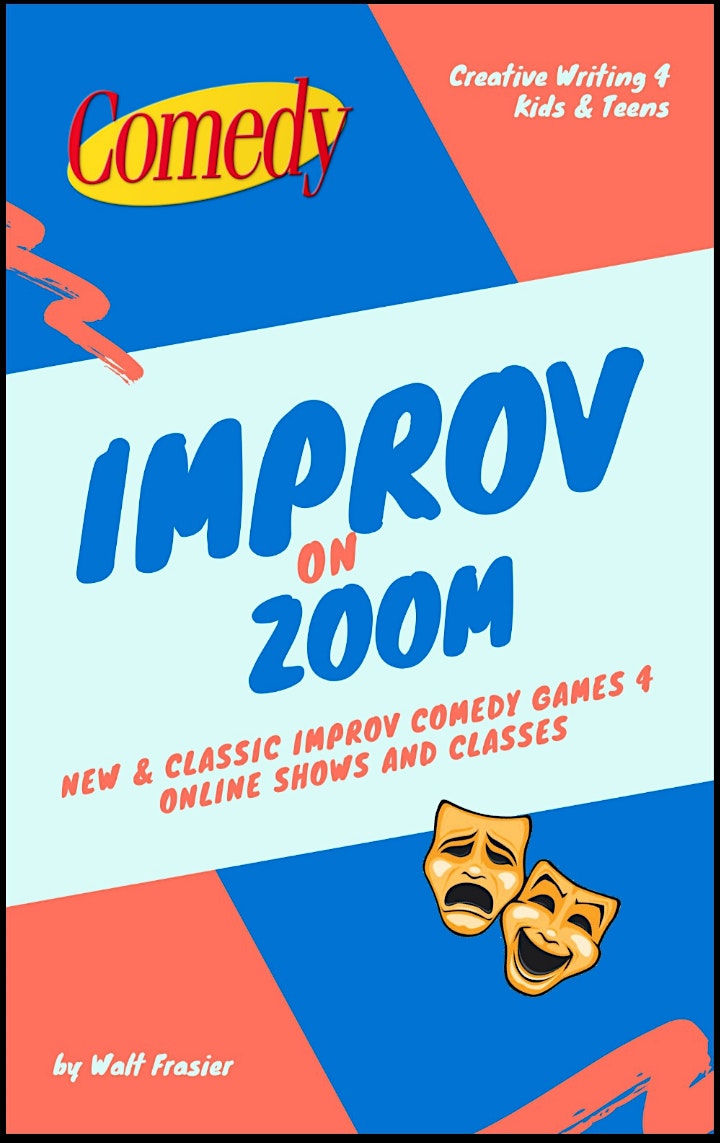 Stand-Up Comedy by Walt Fraser is a text book for comics and teachers looking to bring fun creative writing sections into the classroom.
Improv on Zoom by Walt Frasier is a list of games with tips and tricks to play online as well as Improv technique and wisdom.