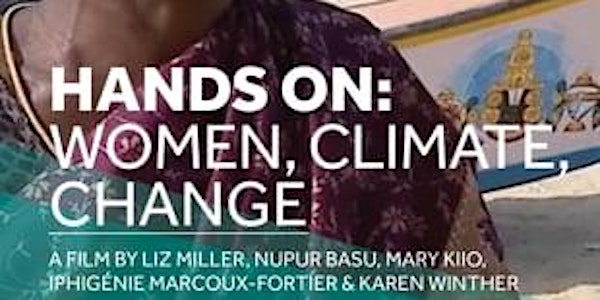 Online Film Screening of "Hands On: Women, climate, change"
The film HANDS ON profiles five women from four continents tackling climate change through policy, protest, education and innovation.
About this event
Film is a good way to interact with the lives of people we can't know in person. Indie films often do this best but are not always available to audiences.
Our online screening of HANDS ON: Women, climate, change offers an opportunity to see a 48-minute collaborative award-winning documentary showing unique perspectives across cultures and generations on how women are transferring knowledge and local networks into hands-on strategies.
Zonta Clubs of Essex and Morris, as members of Zonta International, an organization pledged to empower women and girls at global and local levels, will hold this screening as a call for action in favor of a fair and human rights-based approach to solve the crisis of climate change in the post-pandemic world and achieve greener, cleaner and more equal societies especially for women.