Discover San Francisco Art Deco in the Roaring '20s!
About this event
In the 1920s, San Francisco was a boom town, having recovered from the earthquake and fire of 1906. This was the Roaring '20s, when glamour, elegance, and modernity were all the rage following the end of World War I.
This feeling was reflected in the design that came to be known as Art Deco—known for its elegant, often geometric and symmetrical forms and which influenced the look of everything from clothing and cars to furniture and architecture. This was a time of rebellion and invention, when architects broke from classical traditions to design buildings with clean lines that often incorporated designs from non-Western cultures. These buildings perfectly captured the jazzy buoyancy and glamour of this period.
Like cities all over the world during the '20s and '30s, San Francisco embraced this style and became home to several iconic buildings in downtown. Our tour includes six of these buildings: the former Pacific Telephone Building with its Chinese motifs, the art-infused former Stock Exchange and Tower, the Egyptian-inspired Shell Building, a neo-Mayan medical building, the late-Deco Hong Kong Economic and Trade Office, and one famous for its lavishly tiled exterior.
This online event is organized and presented by SF City Guides and City Guide Fred Silverman.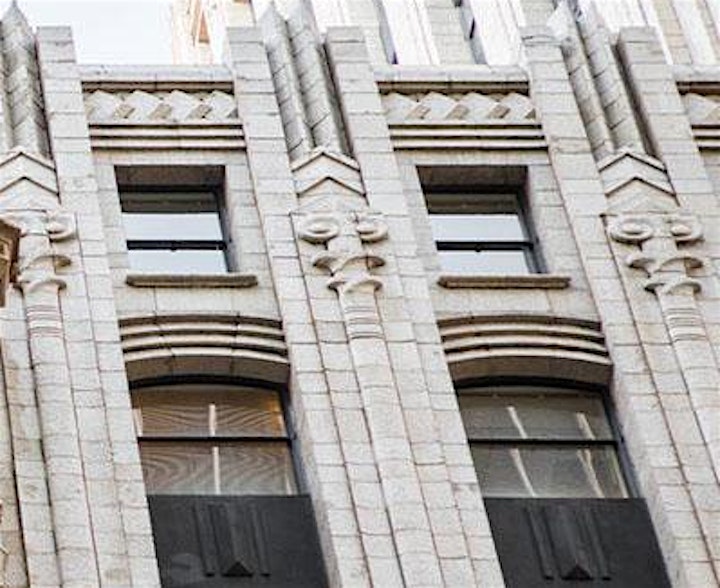 Organizer of Online - Downtown San Francisco Art Deco
City Guides, founded in 1978, is a non-profit organization with more than 300 trained volunteers who lead FREE history and architectural walking tours in San Francisco for over 40,000 locals and visitors each year. We are sponsored by the San Francisco Public Library and are a San Francisco Parks Alliance Partner. Join us for a walk along the streets, sidewalks, and byways of America's most beautiful – and fascinating – city!