| | |
| --- | --- |
| Online Course: Results-Based Project Management (November 20, 2017) | |
Event Details

Results Based Management is a shift from a focus on inputs and activities to a focus on outputs, outcomes, and impact. Results are the a changes that can be described and measured and it's the consequence of a cause-effect relationship. They imply that changes in behaviours, by individuals, groups of people, organizations, government bodies or society, has taken place.
This course takes the concepts of RBM and applies it directly to the project management environment, using all the processes and methods that will help development projects achieve the desired results. Its designed for people that have a responsibility to manage or contribute to the results of a project; specially project managers, team members and project directors. Participants will develop a complete understanding of the most common principles, processes, and tools that are necessary in the planning, implementation monitoring and reporting based on best practices in the RBM field. With a special focus on the application of the results chain, the logical framework and the performance measurement framework.
The online course has duration of three weeks. Each week the instructor will provide instructions to help students complete the required assignments. Students will participate in discussions and receive feedback from the course instructor. Students will have access to videos, lectures, tests, and assignments that can be accessed at any time. Students will follow a detailed schedule to complete the assigned activities, participate in discussion forms, and submit their exercises in order to receive a grade. Successful completion of all the course requirements will lead to the award of a Certificate of Completion.
About this Course
This course provides a complete overview of the results-based project management (RBPM) approach with practical applications of tools and methods needed for planning, managing, monitoring and evaluating development projects. You will need between 8-10 hours per week to complete the lectures and case study exercises. You will participate in engaging online conversations with peers from around the world while receiving a constant guidance from the instructor.
Objectives
Participants will gain confidence to apply the acquired skills and knowledge of RBM to their projects, by sharing and learning from other country experiences, they will strengthen their RBM process. Participants will have an improved understanding of how RBM can improve the quality of their projects while promoting learning and accountability. Participants will also learn how to plan, manage, and monitor a project with a focus on results. In addition, they will learn the concepts for an effective evaluation, the qualities of good reports and the benefits of continuous learning process applied during the project life-cycle.
Syllabus
Lesson 1 - Results Based Management; Principles and the Results Chain

Lesson 2 - Planing for Results; The Logical Framework Approach

Lesson 3 - Managing for Results; Implementation Plans

Lesson 4 - Monitoring for Results; Performance Measurement Framework

Lesson 5 - Reporting Results; Reporting Process and Progress Reports

Lesson 6 - Learning from Results; Adapting and Continous Improvements
Audience
This course is designed for people working in development organizations, including, NGOs, project teams, multi and bi-lateral development organizations, representatives from national and local governments, and anyone who is interested in learning the concepts, tools and methods of Results Based Project Management. Participants to our courses come from various parts of the world, and they bring a wealth of experience and knowledge that is shared in the course forums.
Requirements
There are no requirements to take this course, although the students will benefit if they know the type of work that occurs in development organizations and development projects, or had some experience working on a project. Students should have a good internet connection, Adobe Reader in their computers as well as MS Office to work on the course assignments. Good connectivity is required to watch some of the online videos. As a convenience to our remote students you can download most of the course material to read offline.
Course Fee
The course fee is $150 and is due before the start of the course; you can receive a 20% discount if payment is made before the course starts, Use the code 20RBPM. For groups of 3 or more people from development organizations, we have a 30% discount, please contact us for instructions. On the registration page you can choose your preferred payment methods. We accept all major credit cards in a secure online payment system. We also accept payments via PayPal, Western Union or Money Gram. If you have any questions or require more instructions to send your payment please contact me at
Ana Torrelio
Student Services
ana.torrelio@pm4dev.com
www.pm4dev.com
Atlanta, USA
Registration
Registration for this course is now open. To apply please click the registration button. We will close the registration one day before the start of the course. Once you complete your registration you will receive a confirmation message. If you have any questions contact us at info@pm4dev Ref. eCourse PDME.If the course is full, you can add your name to the waitlist; when a space is available you will be notified.
Click here to download a copy of the Course Brochure
Online Course Terms and Conditions
PM4DEV is a PMI Global Registered Education Provider (R.E.P.).It means that our courses meet the strict criteria from the largest project management organization of the world, and that increases the value you obtain from learning at PM4DEV. Your investment in learning is secure and you can be certain that our courses have the quality you expect. 
Organizer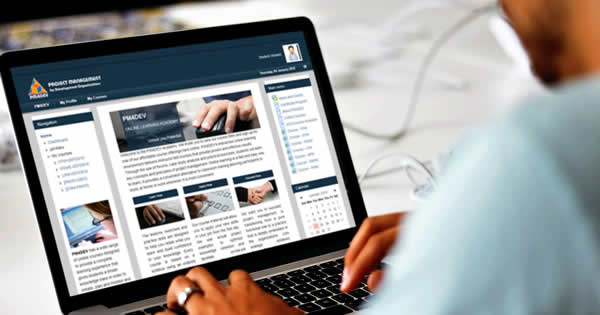 Funded in 2005, PM4DEV's vision is that relief and development organizations adopt and value project management, as a key competence of their work. And they attribute the use of project management methodologies as a key success factor to reduce poverty and increase the social well being of the communities they serve worldwide.
Our Project Management training program helps development proffesionals build the skills and knowledge required to complete their projects succesfully by standardizing processes, reducing risks, and avoiding duplication of efforts.
Our expertise draws from years of experience working with development organizations around the world: from the grassroots community based organizations to Multilateral Organizations and Foundations.
Our professional consultants, trainers and coaches have extensive international experience in project management, they will provide you with the best tools and methodologies to increase your project management skills and help you develop the best solutios to meet your challenges.