Description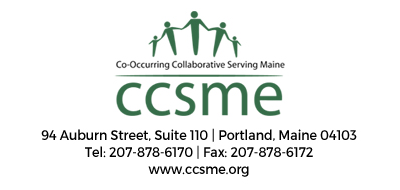 In this web-based course, you will see people with their own experiences of recovery from co-occurring conditions discuss among themselves — and with service providers — the issues that are of most concern to them when they ask for help. They discuss their views on their conditions, their recovery, and their experiences with treatment.
Service providers will gain a better understanding of the importance of relationships, equality, empowerment and authenticity in their work.

"What recovery means to me is definitely hope... and continued hope." —Sheila
"I think that one of the important parts of recovery for me is that I can look at it as a journey." —Monica

How It Works
After you register, the online course login instructions and course materials will be emailed to you. NOTE: You must provide a valid, working email address to complete this course

This course is a self-guided online training with a combination of readings, videos, and reflection questions. At the end of the course you will be required to complete a continuing education quiz with a score of 80% or higher. You will then be directed to a course evaluation. Once you have completed the evaluation, you will be able to download a .pdf certificate to get your course credit.


---

Target Audience
Behavioral health care providers (including mental health counselors, nurses, psychologists, licenses professional counselors, social workers, etc) in the United States

Learning Objectives
To articulate the concept of recovery.
To name - from the perspectives of recovering people - what aspects of treatment and relationships with service providers work to support recovery
To describe the importance of mutual relationships, welcoming and empathy from people who provide services

---

1.5 Contact Hours Available
Click here for details. Certificates will be emailed, or available for download, to participants who complete the entire course, including the course evaluation. No partial credit will be given.


---
---