| | |
| --- | --- |
| Online course: Project Information Management Systems for Development (October 15, 2018) | |
Event Details

About this course:
This online course will give you the skills to ensure your project information reaches the right stakeholder at the right time. You will gain a strong working knowledge of the concepts of project information management and be able to immediately use that knowledge to effectively manage information in your projects.
Course Audience
This course is designed for all people that want to improve the way information is managed in their projects, including professionals wishing to upgrade their skills and knowledge,  team members, supervisors of project managers and students of project management. 
Course Objectives
Upon successful completion of the Project Information Management Online course participants will: Understand the information management processes and information lifecycle, know the steps required to plan and manage project information and develop an effective project information management plan. 
Course Requirements
There are no requirements to take this course, although the students will benefit if they know the type of work that occurs in development organizations and development projects, or had some experience working on a project. Students should have a good internet connection, Adobe Reader on their computers as well as MS Office to work on the course assignments. Good connectivity is required to watch some of the online videos. As a convenience to our remote students, you can download most of the course material to read offline. A copy of the textbook will be available in pdf format.
Course Fees
The course fee is USD$150 and is due before the start of the course, you can receive a 20% discount if payment is made one week before the course starts.  On the registration page, you can choose your preferred payment methods. If you have any questions contact us at info@pm4dev  Ref. eCourse PIM. We offer additional discounts for groups from development organizations.
Registration
Registration for this course is now open. To apply please click the registration button. We will close the registration one day before the start of the course. On the registration form, you will find the different payment options. We also accept payments via PayPal, Western Union or Money Gram. If you have any questions or require more instructions to send your payment please contact me at
Ana Torrelio
Student Services
ana.torrelio@pm4dev.com
www.pm4dev.com
Atlanta, USA
Click here to download a copy of the Course Brochure
More information at http://www.pm4dev.com/elearn/ecourses/epims.html
Save This Event
Organizer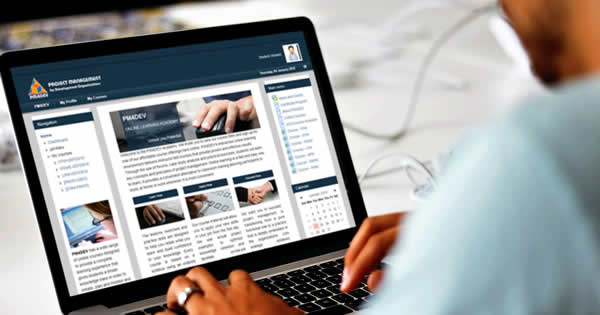 Funded in 2005, PM4DEV's vision is that relief and development organizations adopt and value project management, as a key competence of their work. And they attribute the use of project management methodologies as a key success factor to reduce poverty and increase the social well being of the communities they serve worldwide.
Our Project Management training program helps development proffesionals build the skills and knowledge required to complete their projects succesfully by standardizing processes, reducing risks, and avoiding duplication of efforts.
Our expertise draws from years of experience working with development organizations around the world: from the grassroots community based organizations to Multilateral Organizations and Foundations.
Our professional consultants, trainers and coaches have extensive international experience in project management, they will provide you with the best tools and methodologies to increase your project management skills and help you develop the best solutios to meet your challenges.