Online Course: From Shame to Fame, Self-Promotion without the Ick

Tuesday, September 23, 2014 from 6:00 AM to 7:00 AM (PDT)
Event Details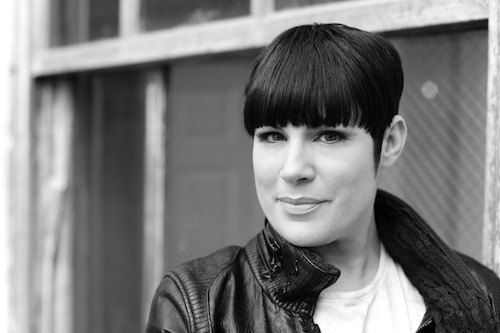 Let's start with the straight talk. Your social media campaign or DIY PR outreach might not be working because YOU are doing it. Ooooof! Look, it happens to ALL of us. You aren't special or doing it wrong, you just need a slight perception shift and a fresh pair of eyes. Well, here's your opportunity to make some effective changes that will separate you from the crowd and get YOU out of the freaking way!!
Here's the deal…we could roll out another Small Business DIY PR How-To (those rule by the way and are SUPER helpful) but what we want to do is help you figure out what's REALLY holding you back. It's not just WHAT you're doing…it's WHY your doing it. Self-promotion taps into our inner self worth which can send out mixed signals to our audience, dilute our message, and or block our true value all together. That's a horror show. This is why we hire publicists to do the hard stuff for us. But as a new company or a business owner that is reinventing their brand or rolling out a new product you need to start this stuff TODAY and WITHOUT a pile of cash.
As a publicist who works with clients either controlling their PR campaigns 100% or coaching them 1-on-1 to run their own successful DIY PR campaigns, I run into the THE SAME 7 issues EVERY TIME. Like I'm not joking. It's always the same stuff and I'm sure it's the same with you.
YOU DON'T ASK FOR HELP – 100% of the time when I work with a client I have to devote time (and their money) to cleaning up what they did before they threw in the towel and called me. Let's fix this shall we?
Real talk time…
YOUR BIO BLOWS – I'm sure it's "fine", but "fine" makes me want to take a nap. Your bio is a vital tool to truly inspire and motivate. Is your bio serving it up or tearing it down?
YOU DON'T UNDERSTAND THE DIFFERENCE BETWEEN BRAGGING AND FACTS – You want to promote yourself, but you don't want to seem braggy. It's confusing, right?
YOU'RE A MESS IN A DRESS – You're on everything AND roller-skates…55 social media platforms that all look different and for what?
YOU'RE IN IT TO GET SOMETHING – It's hard to be called selfish, but it's better to tackle it in a controlled environment, than to feel it in your bank account because you are coming across in your DIY PR as greedy or single minded.
YOU HAVE NO SENSE OF TIMING - Have you thought about your holiday season promotion yet? Have you thought about your summer promotion yet? If not, then YES you have issues with timing.
YOU HAVE NO PATIENCE – Want to be on TV? Well, get in line. We ALL do!! You're competing with millions of people. Did you think this was going to happen overnight? And the BIGGER question is…ARE YOU READY for big press?
YOU DON'T ASK FOR HELP – 100% of the time when I work with a client I have to devote time (and their money) to cleaning up what they did before they threw in the towel and called me. Let's fix this shall we

The truth can be rough, but most importantly it can be very powerful. If you are in your business with long-term goals getting to the bottom of these issues will be monumental in moving you forward to start promoting with impact that doesn't make you feel GROSS!!
This three-week online course will be solution based for maximum effect. With a strong focus on mapping out tangible solutions step by step to shift your perception on what the heck you are doing with your outreach will help you move forward for good. Having a solid understand about what motivates you and holds you back will better serve you and your soon to be growing audience with lasting results.
In the three sessions we will be covering...
Week One: Clean it UP! - Your branding, message and vision - Is it clear and user friendly?
Week Two: Build it! - Social media, newsletters, and events - Are you consistently reaching out and bringing value to your audience?
Week Three: Share it! - A guide to reaching out to larger opportunities.
About Melanie Vesey
Melanie started her PR career at a Los Angeles boutique record label.  She quickly moved up the ranks to Vice-President of Public Relations, using her talents as an accomplished director and writer to create and oversee quality content.  Currently, she is the President of Melanie Vesey Studio, which helps award-winning artists from the music, film and television industries, and small businesses grow their audience and surpass their promotional goals through one-on-one DIY PR strategy sessions, workshops and or webinars. Follow Melanie on Facebook and Twitter.

Dates: Wednesdays: Sept. 24th, Oct 1st, and 8th
Time: 12-1pm PST, 3-4pm EST
Members: $99
Guests: $125
No refunds or exchanges.
Have questions about Online Course: From Shame to Fame, Self-Promotion without the Ick?
Contact SMARTY
Attendee List
Sort by:

Date

|

First Name

|

Last Name
No one has registered for this event yet.
Online Course: From Shame to Fame, Self-Promotion without the Ick