Description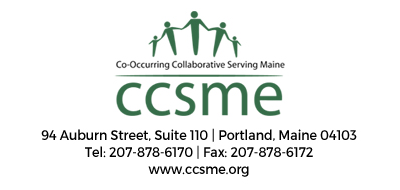 Are you interested in increasing your cultural competence? Do you have questions about what cultural competence means? Do you want to apply awareness of diversity to your work as a counselor or therapist in Maine?
This web-based course will guide you in becoming aware of diversity in Maine and using that awareness to inform your approaches to behavioral health. The subjects covered include bias, similarities, special populations and poverty.

How It Works
After you register, the online course login instructions and course materials will be emailed to you. NOTE: You must provide a valid, working email address to complete this course

This course is a self-guided online training with a combination of readings, videos, and reflection questions. At the end of the course you will be required to complete a continuing education quiz with a score of 80% or higher. You will then be directed to a course evaluation. Once you have completed the evaluation, you will be able to download a .pdf certificate to get your course credit.


---

ABOUT THE INSTRUCTOR
Rachel Henderson's experience spans 40+ years in the field of addictions and mental health in Ohio and Maine. She has worked in private non-profit agencies, hospitals, private practice, and government. She holds a master's degree in rehabilitation counseling and has completed a major portion of the course work for a Ph.D. Ms. Henderson has been recognized at the national level for her innovative approach to treatment program development.


---

3 Contact Hours Available
Click here for details. Certificates will be emailed to participants who attend the entire program. No partial credit will be given.


---

Target Audience
Behavioral health care providers in Maine, Licensed Social Workers and Counselors, Nurses, and other clinical staff.

Learning Objectives

Identify one's own history, bias, and sense of privilege in order to develop a greater sense of self-awareness and the importance of cultural competence
Describe how people experience discrimination and prejudice in order to understand how these experiences affect their daily lives
Infer from training content that culture is more than race and that cultural awareness impacts us all
---
---