Event Information
Refund Policy
Contact the organizer to request a refund.
Eventbrite's fee is nonrefundable.
Join us for our international Teens' cooking adventure and learn how to make easy authentic Japanese rice dishes for you and your family!
About this Event
おオンライン国際交流料理教室:料理の基本
日本語の詳細はスクロールダウンしてください。
Students will learn cooking basics step by step in these classes.  These menu are perfect for cooking beginners. 
Title: Basic or Japanese Cuisine: Rice Dishes
Date: August 5, 12 & 19 (California/PDT), August 6, 12 & 20 (Japan/JST)
Time: Wednesday 6pm (California/PDT), Thursday 10am (Japan/JST)
Although you may register for each class individually, we highly recommend to take all together. We try to build up the basic cooking skill in three classes.
Duration: 1-1/2 to 2 hours
Limited to 20 participants.
Age:13-18
Fee:
$77/3 classes(Temple Associate member), $27/class (Temple Associate member)
$85/3 classes (non-member), $30/class (non-member)
Gift Ticket: If you would like to donate ticket to scholarship, Please choose this ticket. Pay any amount between $10-$100 to purchase Gift Ticket. If you want to buy a ticket to specific student, please choose regular ticket and email us with student's name you want to give a ticket to.
Scholarships are available from Temple KUKURI holistic living program for Youth. The scholarships are limited so we would like to give them to those who are sincerely interested in our cooking class and having financial difficulties. Please Email us to apply with your intention of participating in these classes and what you love about Japanese culture, foods and cooking by July 30th. First come first serve.
Language: English and Japanese
Instructor: Sawako Ama (Sacramento Natural Foods Coop Cooking Instructor)
Menu:
Week1: Donburi/ Rice Bowl (Oyako Don/Chicken & Egg Teriyaki), (Basic of Japanese steamed rice) 
Week 2: Sushi Party (vegan, vegetarian optional)
Week 3: Omu-rice/Chicken rice with omelet (vegetarian optional)
Week 3 menu is subject to change
This is a live streaming cooking class via Zoom. You will be cooking in your kitchen (or you can also choose to just watch) while you watch this live online class. You will need to assemble the ingredients before the class date.
Registration required: After your payment is made you will receive the link to the Event bright confirmation email. The list of the detailed ingredients, Zoom meeting link and the class instructions will be emailed to you from Temple KUKURI by July 27th. If you do not receive it by then, please check your junk mail box or email Temple KUKURI.
Your family is welcome to participate. If the student have not much cooking experience , it would be helpful to have one adult around during the class.
ZOOM: You can click the link we send you and you can join the meeting. You will need a computer, tablet or smartphone with internet where you can see while you cook.
During the class time we are planning to do preparation, cooking and cleaning. After the class you can serve what you make in the class to your family or stay online and connect with other participants from all over the world. We will also have Q&A time while we eat.
What students will learn in this class:
Sawako will share basic and essential techniques of Japanese cuisines so students will be able to make authentic dishes for their family. This class will be taught mainly in English and with some Japanese. Students will learn basic Japanese cooking terms and Japanese cultures behind each dishes. They also have an opportunity to practice their Japanese with Sawako and other Japanese students in the class through Zoom.
Ingredients you need: To give you an idea for what you will need, here is the list of ingredients. The specific amount of the ingredients will be sent to you after you register.
week1: sushi rice, soy sauce, sugar, sake*, Mirin*, chicken thigh, onion, egg (organic preferable)
week 2: sushi rice, sugar, rice vinegar, soy sauce, nori seaweed, avocado, egg*, sashimi grade fish*, seasonal vegetables
week 3: sushi rice, ketchup, chicken breast or thigh(or meet substitute for vegetarian), onion, bell pepper*, carrot*, green beans*, corn* , egg (organic preferable), garlic, milk*
*optional
What if you cannot find the ingredients in the list?
You might not be able to find all the ingredients in the list easily. But do not worry. Since you are cooking your own meal(s) at your home, you can arrange your own fillings with the ingredients that you can find. If you cannot find substitute ingredients and have questions, please feel free to contact us.
For questions and more information, please email us.
This class is through Temple KUKURI holistic living educational program for teens.
クラス詳細
料理の基礎: ご飯メニュー
日時:8月6,13,20日 日本時間 木曜日 10am (Japan/JST)
クラス時間: 1-1/2 to 2時間
20名限定のクラス
対象:中学1年生‐高校3年生
料金:
3日間クラス(3 classes non-member) $85(USドル、日本円9000円前後)、
一クラス (Individual class non-member) $30(USドル、日本円3500円前後)
料理の基礎を少しずつ加えていきますので、できれば3つのクラス全部を取ることをお勧めしますが、クラス1つでも申し込みできます。
EventBrightの申し込みの仕方がわからない場合はEmailしてください。templekukuri@gamil.com
ギフトチケット:経済的理由で受けられない生徒さんにチケットを寄付しませんか? 寄付をしたい方はGift Ticket選んで、$10-$100の間でお好きな額をお支払いください。特定の生徒さんにチケットをプレゼントしたい時は普通のチケットを選んで、あげたい方のお名前をEmailでお知らせください。Temple KUKURI
奨学金制度: 無料でクラスを受けられる枠があります。人数が限定されてます。できれば経済的に難しいかた、料理教室に真剣に興味のある方に受け取っていただきたいので、参加する本人が奨学金無料クラスの参加希望と料理や国際交流に対する思いをEmail で送ってください。締め切り:7月25日 奨学金を受けられる方のみに7月27日までにお知らせが行きます。
言語:英語と日本語でのクラスです。
師: 安満沙和子 (あまさわこ)
メニュー:
Week1: 親子丼 (基本のご飯の炊き方)
Week 2: 寿司パーティー (巻きずし、押しずし、手巻きずし)ベジタリアン対応
Week 3: オムライス (ベジタリアン対応)
Week3のメニューは変更になる可能性もあります。
ズームオンラインクラス:参加者の方は自宅の台所で、オンラインのクラスを見ながら料理をします。(見学だけでもできます。料金は変わりません。)材料をあらかじめクラスの前に集めていただきます。大体普通のご家庭にある調味料を使って作ります。参加申し込みがすんだら、EventBrightから確認メールが送られてきます。Zoomのリンク、材料の詳細とクラスの準備要項はTemple KUKURIから後でメールで送られてきます。もし7月の27日までに送られてこない場合は、ジャンクメールボックスを確認するか、Emailをこちらに送ってください。クラス当日はパソコン、タブレット、携帯とインターネット環境が必要です。
ご家族も一緒に無料でクラスに参加できます。人家族につきカメラが一つだけ使用できます。
クラス時間の間に、準備からかたずけまでをする予定です。料理が終わったら、参加者皆さんで一緒にQ&Aと食事の時間を兼ねて、お互いの交流時間を持ちます。この時間は参加希望者だけですので、料理が終わったら、Zoomを退室して、ご家族との食事時間を持ってもいいです。
クラス内容:このクラスでは、料理の基礎を中心に、簡単な日本の食卓によく出る食事をみんなで作ります。料理の準備の仕方、段取り、かたずけ、盛り方を学べます。できるだけ体に良い、環境にやさしいホリスティックな料理の仕方を学べます。料理に使う簡単な英単語や文章を学べ、ネイティブのティーンの生徒さんたちとの交流ができます。
自宅で自分と家族に作る料理です。自宅にある材料と道具をなるべく使えるようにクラスを進行していきます。特別な食べ物のアレルギーなどがある方は事前にお知らせください。アレルギーやお好みに合わせて、材料を変えることが可能です。
このクラスはTemple KUKURIのユース・ホリスティック・リビング・プログラムの一環としてのクラスです。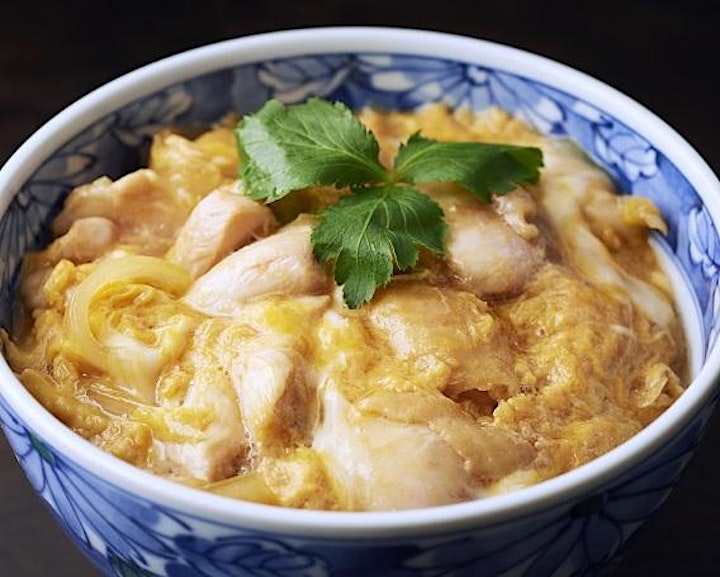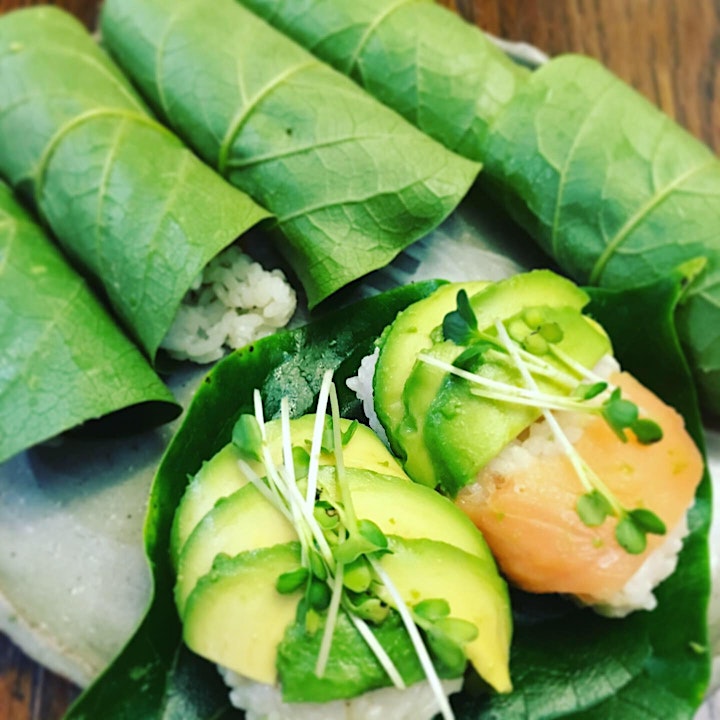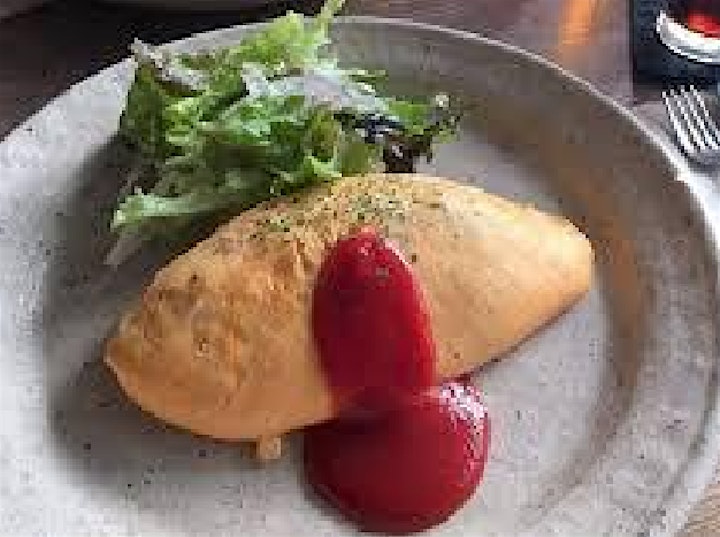 Location
Refund Policy
Contact the organizer to request a refund.
Eventbrite's fee is nonrefundable.